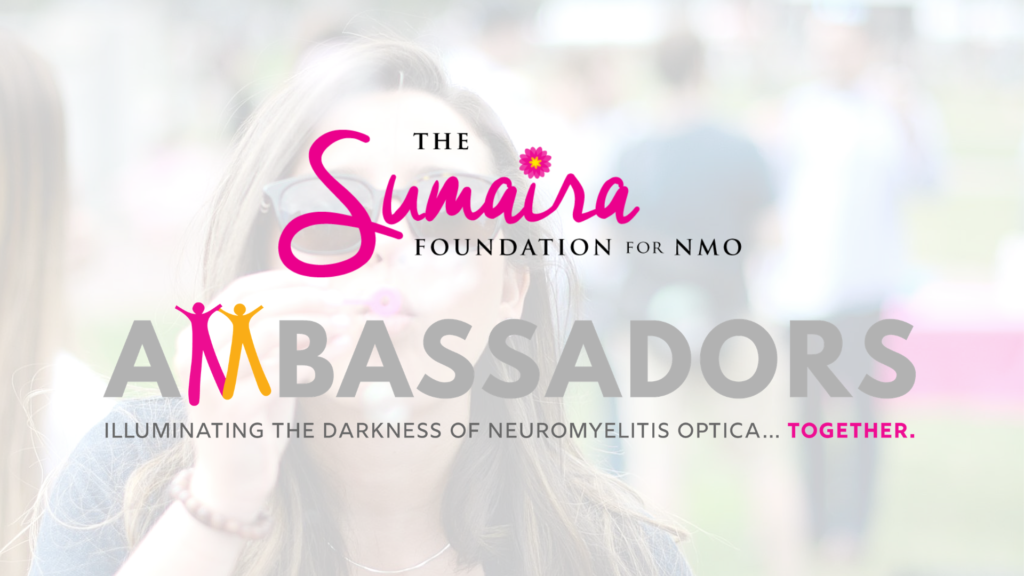 TSF Ambassadors is a program designed for passionate members of the NMO community who are eager to illuminate the darkness of neuromyelitis optica. The ambassador represents the Foundation's brand, helping to lead the TSF mission in their local community. Motivated, self-starting, and creative, the ambassador serves as an extension of the TSF team and adheres to all standards and expectations set forth by the executive committee.
Responsibilities include but are not limited to:
Fundraise for TSF's SPARK Grants and Joannie's Unicorn Grant
Boost NMO awareness and increase TSF for NMO's footprint in your local community via social media, events, and traditional and/or local media
Engage the NMO community by recruiting Voices of NMO™ storytellers
Contribute and participate in innovative program ideas that align with and boost TSF for NMO's mission
TSF for NMO aims to appoint 1-3 ambassadors per state and 2-4 ambassadors per country if/when the program goes international. Upon acceptance into the program, ambassadors will serve one-year terms with annual reviews to determine if the ambassadorship will be renewed for a subsequent year.
Eligibility:
21+ years old
An individual diagnosed with sero-negative/-positive neuromyelitis optica, family member, and/or caretaker
Lives and receives care in the United States
Experience with and/or strong passion for philanthropic efforts
Able to dedicate at least 5-10 hours per week to Ambassadorship
TSF Ambassador Application
*All fields must be completed. If not applicable, type N/A*