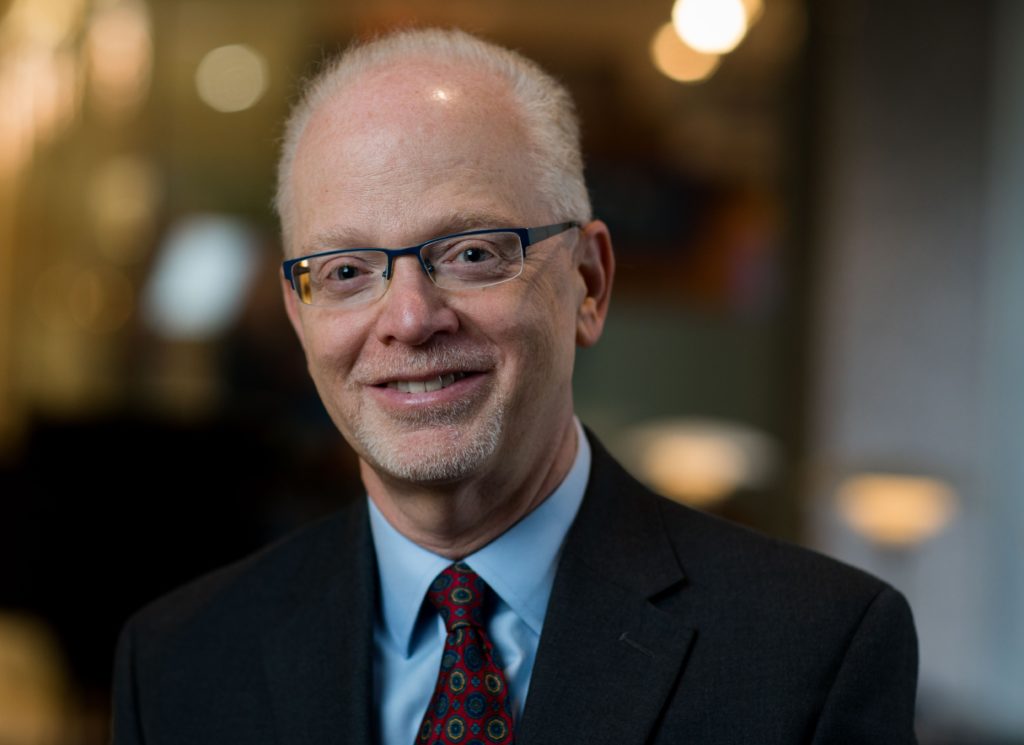 My name is Brian Weinshenker and I am a neurologist at the Mayo Clinic in Rochester, MN.  I established a career as an MS specialist and have had an interest in conditions that mimic MS and issues relating to the accuracy of MS diagnosis.  Neurologists have no specific tests for MS; a diagnosis is established based on clinical symptoms and examination findings, MRI findings and findings on spinal fluid analysis, none of which are specific.  One condition that had not been differentiated from MS was neuromyelitis optica, a condition that received minimal attention in textbooks of neurology, usually a footnote in chapters on MS.  It was either believed to be very rare and many neurologists in western countries didn't believe that it was an independent disease, rather a severe form of MS.
My first contact with a patient who raised the issue of what neuromyelitis optica might be was a middle-aged Lebanese woman for whom I cared while practicing at the Ottawa General Hospital in Ottawa, Canada, the site of my first neurological practice.  She had repeated episodes of optic neuritis and myelitis and experienced severe neurologic deficits of blindness and paralysis, from which she recovered poorly.  Because her course was "relapsing" (she had multiple attacks), convention held that she must be labelled as having multiple sclerosis, an umbrella term that was used for all patients with relapsing inflammatory diseases of the central nervous system.  In 1894, Eugene Devic, of Lyon, France, had described a patient with severe optic neuritis affecting both eyes and myelitis in 1894.  Although he did not propose any diagnostic criteria, a convention was established that lack of relapses was essential for making a diagnosis of "Devic's disease", a condition that he referred to as acute neuromyelitis optica.  While some reports in the early 1900's including a few patients in a thesis by a student of Devic had relapsing forms of neuromyelitis optica, the possibility of relapse in this condition was ignored and it was suggested that such patients may have represented diagnostic errors.   My colleagues and I weren't sure whether my patient in Ottawa had MS or neuromyelitis optica, and we didn't know how to treat neuromyelitis optica.  Sadly, she died of complications of her illness.  Her case spurred me to try to understand this condition better.
When I arrived at Mayo Clinic in 1992, I resolved to use the medical records system of Mayo Clinic to identify patients who might have had neuromyelitis optica using less restrictive criteria and to establish criteria to differentiate such patients from those who had MS.  With the help of several trainees at Mayo Clinic, including William Hogancamp and Dean Wingerchuk, we developed criteria based on clinical symptoms, analysis of MRI findings of the spinal cord and brain and spinal fluid analysis that we felt could fairly confidently differentiate these conditions; the research was published in 1999.  Around the same time, a colleague immunologist, Dr. Vanda Lennon, approached me after a lecture that I gave on the topic.  She was intrigued by the high proportion of patients with neuromyelitis optica who had other autoimmune diseases, something that was atypical for MS.  Dr. Lennon discovered an antibody in a few of my patients, which led to a continuing study wherein she tested patients for this antibody and I used the criteria that we had developed to determine whether those patients had MS or neuromyelitis optica without knowledge of their blood test result.   The correlation between our criteria for neuromyelitis optica and the presence of this antibody was nearly perfect; at least whenever the antibody was present, it turned out that the diagnosis was neuromyelitis optica and not MS.  A collaborator in Japan, where neuromyelitis optica was recognized and differentiated from MS, and was referred to "opticospinal MS" to differentiate from "western MS" sent us samples for testing without telling us the diagnosis, an effort that confirmed our suspicion that opticospinal MS was the same as neuromyelitis optica and separate from MS.  We presented these results in 2004.  There was initial skepticism, but the scientific community worldwide ultimately confirmed these findings and they are now widely accepted.  Dr. Lennon was able to determine the nature of the antibody a year later; it targeted a protein called aquaporin-4, a water channel protein on the surface of a supporting cell in the central nervous system called and astrocyte.
This antibody facilitated rapid and early diagnosis of neuromyelitis optica, and identified a series of other clinical syndromes, including severe vomiting and hiccups, to name but one, that was a syndrome of neuromyelitis optica previously unrecognized before discovery of the aquaporin-4 antibody.  Effective treatments became available thanks to efforts of a number of individuals who collectively showed that MS treatments, such as interferon beta, are not helpful, and medications such as azathioprine, mycophenolate mofetil and rituximab are effective.  
I have evaluated approximately 700 patients with neuromyelitis optica in my practice at Mayo Clinic, and have had the privilege and pleasure of seeing this disease change from a severe, devastating and occasionally fatal condition to a usually well-controlled condition over the course of just a decade or two.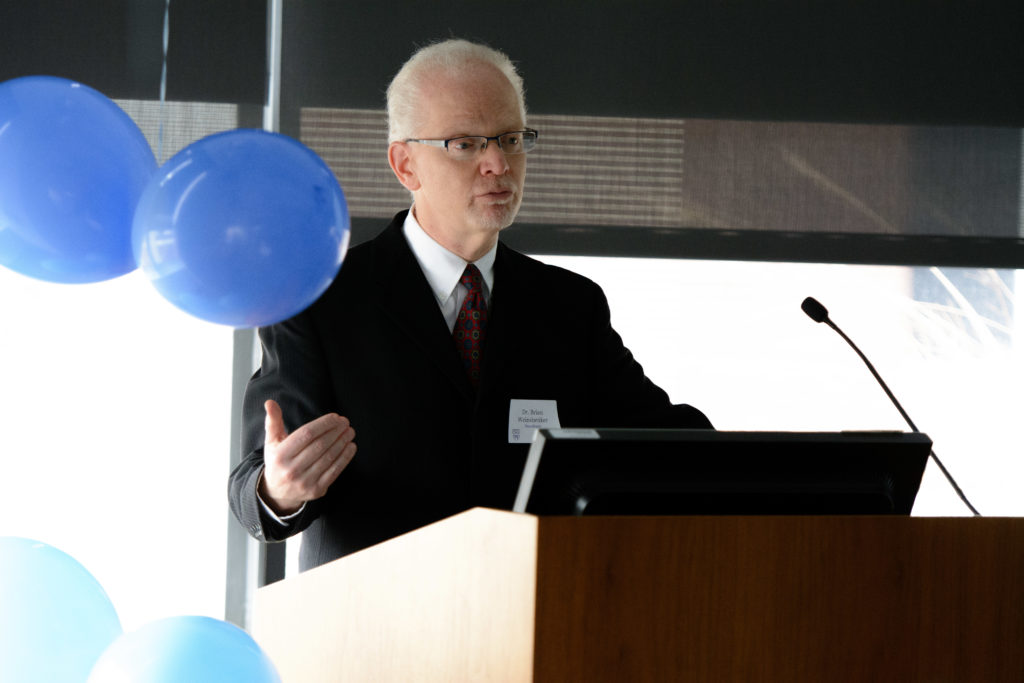 I am grateful to the late Prof. Christian Confavreux, who introduced me to his wife, Elizabeth, the great granddaughter of Eugene Devic.  As I mentioned above, Devic was the first to draw important attention to this condition in 1894.  Christian and Elizabeth lived in Devic's summer home, and graciously invited me to visit and stay at their beautiful home approximately 15 years ago, something that was very meaningful to me.  I knew Christian as an MS colleague before he knew that I had any interest in neuromyelitis optica.  Our acquaintance before he knew that I had an interest in this condition is an incredible coincidence and served as a sign to me that I was somehow destined to study this disease and contribute to its understanding.  Christian and Elizabeth have been very dear to me; they are appropriately proud of the legacy that their family left in bringing attention to neuromyelitis optica and of the recent progress, and in particular, the progress achieved by their mentees, Dr. Sandra Vukusic and Dr. Romain Marignier, both of whom conduct research on this condition.
My greatest satisfaction in life, aside from seeing my own children grow up and succeed, has been to witness the transformation of neuromyelitis optica from an untreatable devastating illness to a disease almost easily managed when recognized.  
Of course, we still have problems keeping the disease in check in many patients, but we can usually accomplish our treatment goals in most patients in 2017.  
Thanks to all my patients with neuromyelitis optica for seeking out my care, for their faith in me despite past and continuing uncertainties about how best to manage their conditions, and for their commitment and assistance with research efforts to achieve what we have accomplished together.
I thank all of my colleagues at Mayo Clinic and worldwide for their engagement and efforts in continuing to bring progress to this field.  I am grateful to Victoria and Bill Guthy for their support and efforts for the neuromyelitis optica community…patients, physicians, scientists and to everyone and anyone able and willing to help.  I am also happy to have met Sumaira Ahmed recently and to have seen what she and her colleagues are doing to support patients with neuromyelitis optica and research into the condition.
Brian Weinshenker, MD