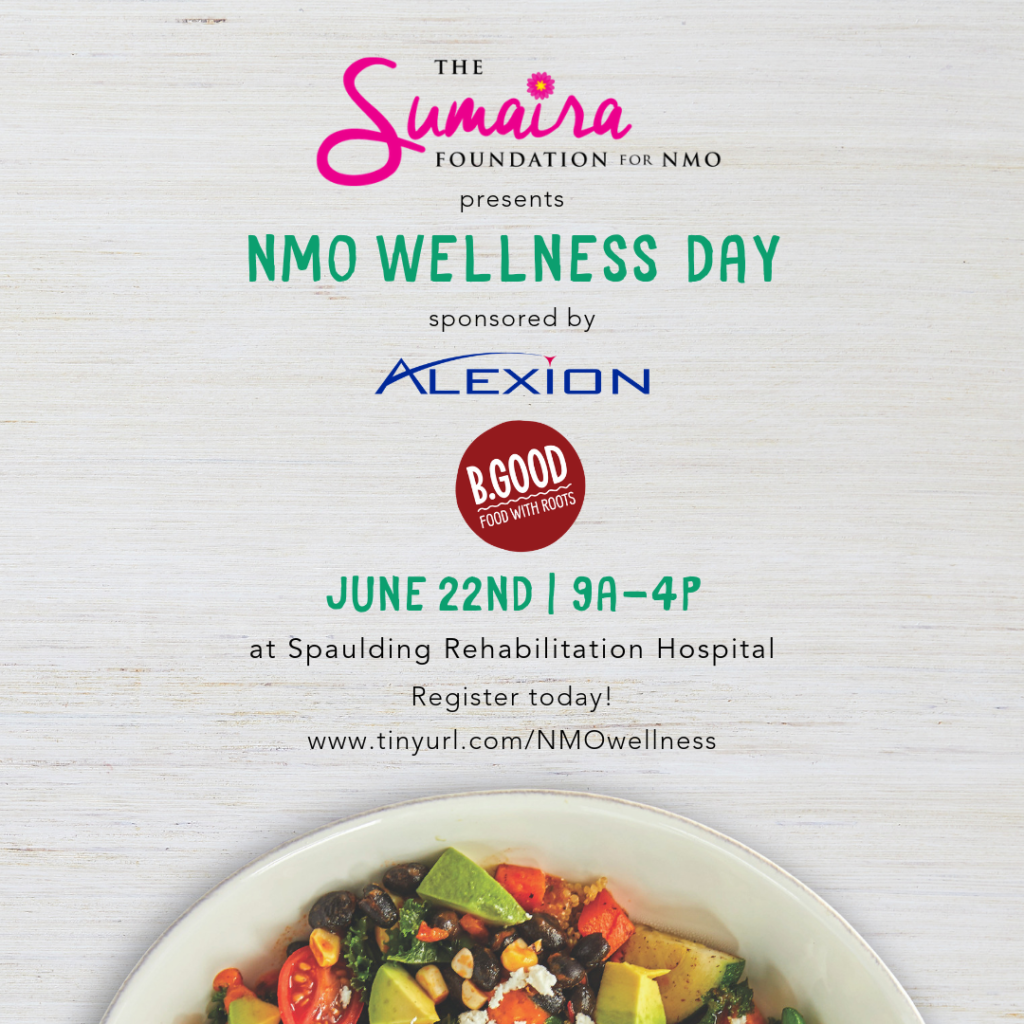 The Sumaira Foundation for NMO presents NMO Wellness Day sponsored by Alexion Pharmaceuticals, Inc. and B.GOOD.
Join us on June 22, 2019 at Spaulding Rehabilitation Hospital for a day of education and conversation surrounding wellness for the NMO community led by the interdisciplinary experts at Spaulding.
This event is open to NMO/MOG/Transverse Myelitis/CRION patients, family members, and clinicians.
Food and beverages will be provided courtesy of B.GOOD.