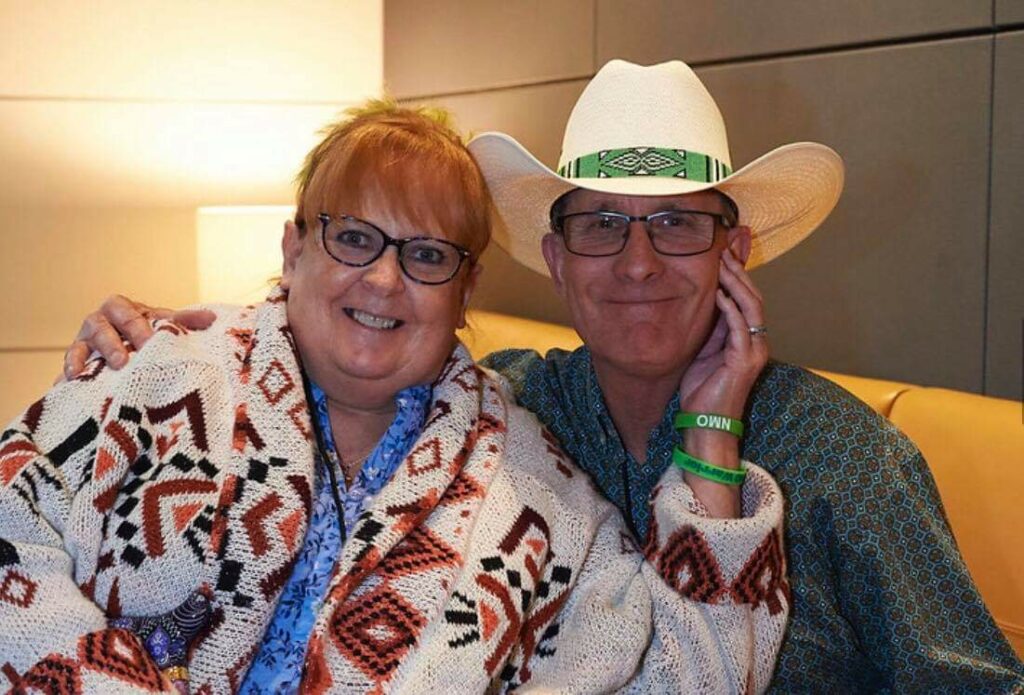 Jarrie grew up on a farm and declares himself a simple man. I think otherwise. I think Jarrie is a man for whom love is simply enough.
Jarrie married his high school sweetheart, Donna, on Valentine's Day in 1975.  She died on New Year's Day in 2021.  
Donna's health began to deteriorate when she contracted toxic shock syndrome in 1990, which was quickly followed by shingles. She started losing her hair, got sick all the time, and was additionally diagnosed with chronic fatigue syndrome and celiac disease. But none of these diagnoses made sense when, in 2005, her legs started to tingle and her feet were in constant pain. She was bedridden for three weeks and suffered from constant nausea. Over the years, her health continued to deteriorate. Not until she started losing vision in her left eye, was Donna finally diagnosed with NMO in 2014.  
Probably due to her history of health complications, Donna reacted badly to Imuran, Cellcept, Methotrexate and Rituximab. Finally, in 2020, she started on Soliris, with home infusions due to the COVID-19 pandemic. But Donna started to feel sick about an hour after each biweekly infusion, which lasted until about 3 days before her next session. This made for a very uncomfortable life, especially when pneumonia hit, and Donna couldn't swallow. She knew the end was coming and refused additional treatment.
But Jarrie didn't know the end was near. He thought his beloved wife would recover from her latest bout and return home from the hospital. This was one way that Donna took care of Jarrie – she didn't ask him to grieve before it was time.
Donna worked until illness felled her. Jarrie kept working until 2016, until Donna's illness required even more of him, and he could retire.  
Until the last few months of her life, Donna joked with friends and family, keeping the NMO community anxious for her latest Facebook post. From her wheelchair, she instructed Jarrie in the kitchen and in taking care of their home.  She was as active a mother as ever to her beloved son.
And Jarrie? Well, if you were to get sick, you'd want Jarrie as your caretaker. He took care of Donna willingly and without complaint. He meant his vows – for better, for worse; in sickness and in health – without question. He learned to read Donna – when she was growing tired, when she needed to eat, when she had had enough – and he would just do what was required for her well-being.
And then Jarrie offered me his advice for caretakers. He said, in a rapid fire, making sure I heard every instruction, to pass along to the caregiving community: 
"It takes patience and careful attention. You can't get upset, or it upsets the patient, and she has enough to deal with. You adjust to her needs. Be kind.  Even when she is angry and has outbursts. Just let her be. You have to sit back and help her when she wants help, but don't force yourself when she wants to try. Don't take away her ability, don't diminish her confidence, don't discourage her. And listen. Listen and show compassion. Love the person, take care of the person, and don't feel sorry for the person. She already feels bad enough as it is. Your job is to lift her up."
Jarrie knows that NMO has broken many marriages. It never occurred to him that he might leave his wife because of her disabilities. Instead, he willingly adjusted his schedule to stay home when she needed him. He worked in the garden when she was communicating with friends. He didn't miss the dinners or the outings. He was, by virtue of living true to his upbringing, a partner throughout his wife's best and worst years. Jarrie understood instinctually that her cascade of diseases had taken more than enough away from Donna. He only wanted to give all he could.
Like many in the NMO community, Jarrie and Donna couldn't make plans in advance, because they never knew how Donna would feel on any particular day or even hour. The exception was Guthy-Jackson's Patient Day, which they attended regularly. Donna became a beloved, appreciated, and sought-after peer.  
She also made a special friendship with The Sumaira Foundation Ambassador of New Mexico, Marie Abrego, with whom she regularly spoke. Another beloved member of the NMO community, Marie now talks with Jarrie every day. This support buoys him up and has influenced Jarrie's decision to participate in the Caregivers Group with Jesus, who both leads a caregivers' support group and hosts a caregivers' Facebook page. Jarrie looks forward to giving back to the community his wife was so long a part of in other ways too, so that he can continue to show his undying love and support for Donna.
In loving memory of Donna Monroe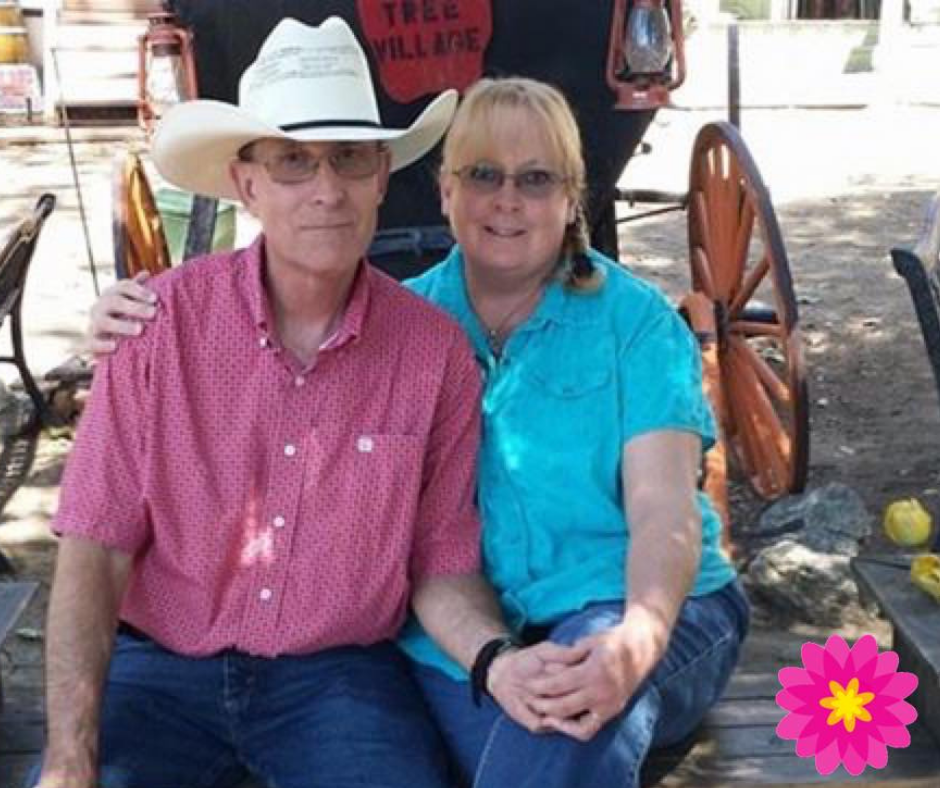 As told to Gabriela Romanow in November 2021