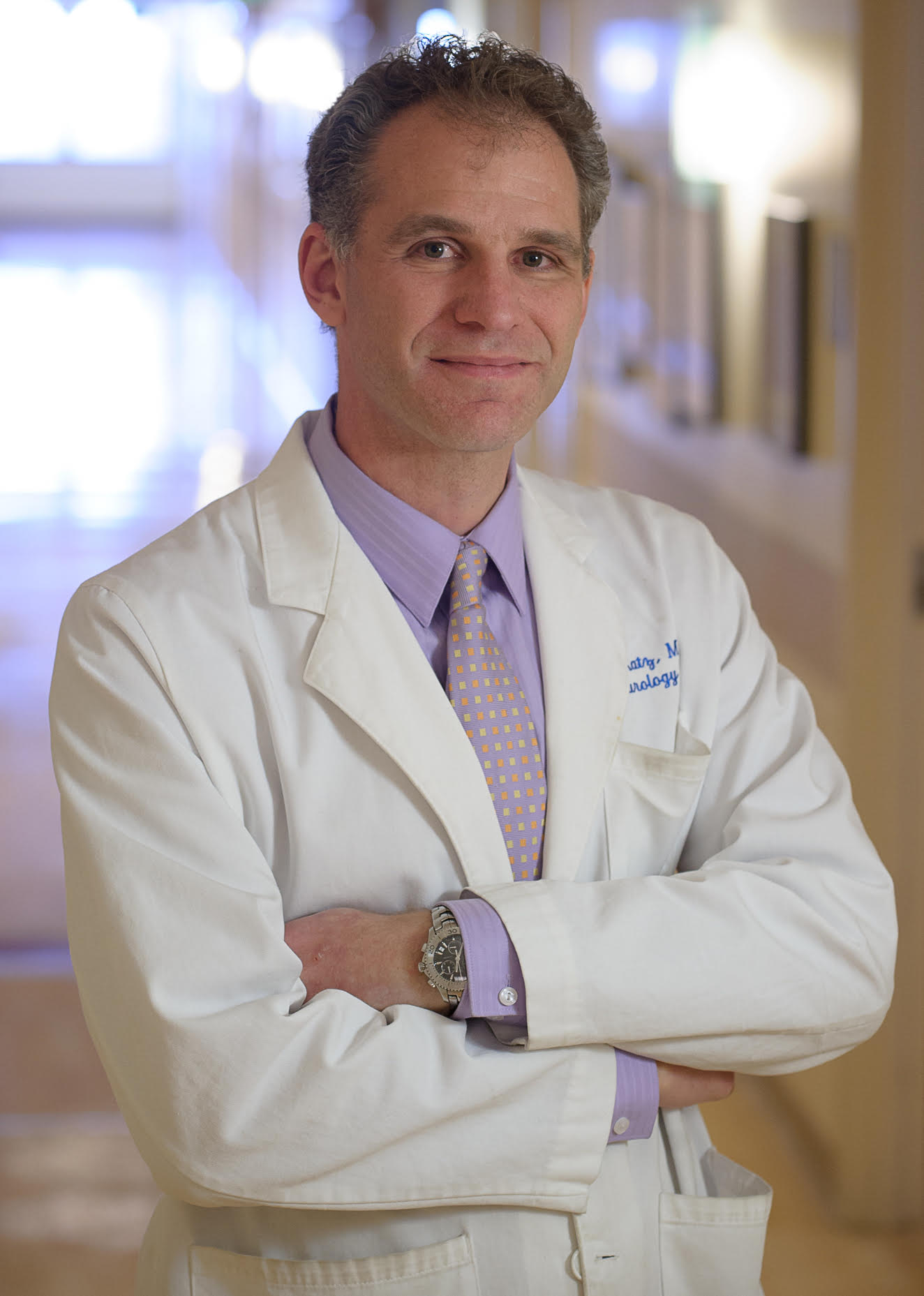 December 5, 2019 – The Sumaira Foundation for NMO is pleased to welcome Joshua Katz, MD to its medical advisory board.
Joshua Katz, MD
Dr. Joshua Katz is the Co-Director of the Elliot Lewis Center in Wellesley, which treats over 2,500 patients with multiple sclerosis, neuromyelitis optica, anti-MOG antibody syndrome, and other CNS demyelinating diseases. Dr. Katz is a nationally recognized expert in multiple sclerosis and in his practice he focuses on caring for the whole person not just their illness. He runs an educational group for patients to address the complexities of coping with a new diagnosis. He also leads a quarterly regional MS faculty conference for specialists from all over New England. Dr. Katz is actively involved in clinical research on multiple sclerosis and is an investigator in numerous clinical trials.
Dr. Katz received his MD from Tufts University school of Medicine in 1992 and did residency training in Psychiatry at Beth Israel Hospital, and Neurology residency at Tufts Medical Center, followed by a neurology critical care fellowship with Dr. Allan Ropper at St. Elizabeth's medical center. Dr. Katz is an Associate Professor of Neurology at Tufts Medical School and a member of the clinical advisory committee of the New England Chapter of the National MS Society.