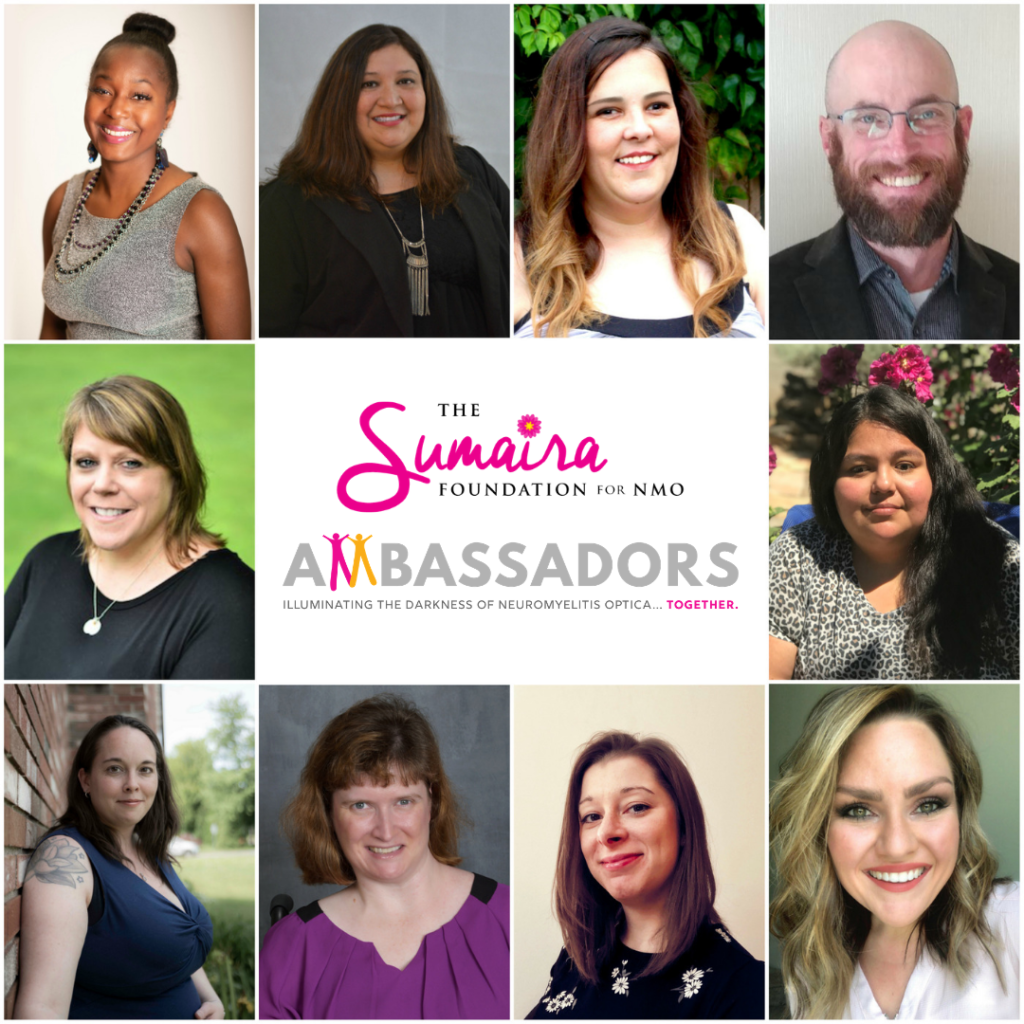 June 21, 2019 – We are proud to announce the 2019-2020 TSF Ambassadors!
The ambassadors represent the Foundation's brand, helping to lead the TSF for NMO mission and movement in their local communities.
Please join us in congratulating and welcoming these passionate individuals committed to illuminate the darkness of neuromyelitis optica!


Have ideas? Want to help? Eager to get in touch? Email us!
ambassadors@sumairafoundation.org
A web page is currently being developed that will include TSF ambassadors' bios and contact information.