Hello! My name is Joyce and I am from Pittsburgh, Pennsylvania.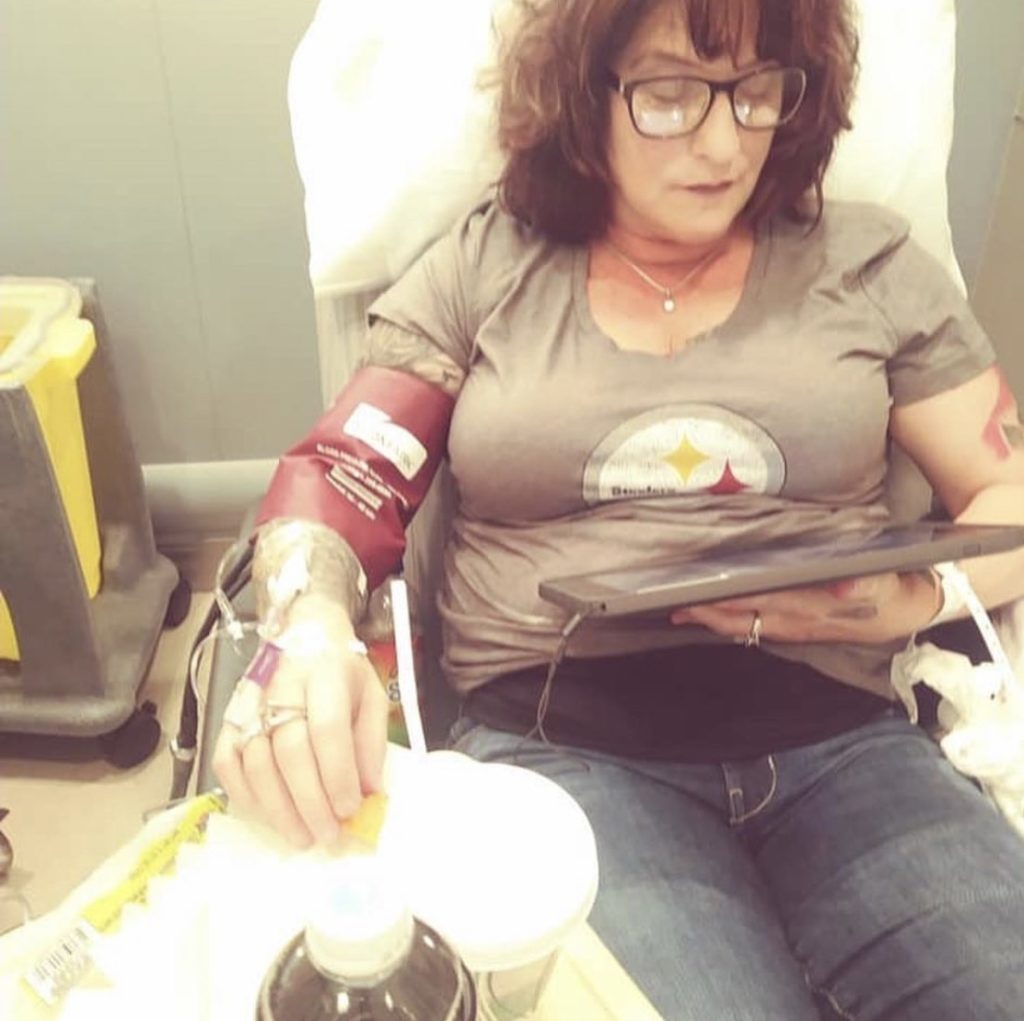 My NMO symptoms started with loss of bladder control, stress inconvenience, irritable bowel with constipation, and sensation loss in my legs and arms. I also experienced severe migraines. Some of my migraines for last for days.  I would see spots, have blurred vision, and my eyes would ache & hurt. These migraines were accompanied by nausea and vomiting. Because of all these health issues that were debilitating my day to day life, I finally had to stop working in 2013.
There were days when I could barely walk; I'd have to rely on a cane just to help me get around. I had numbness, tingling, tremors, and burning sensations in my feet, legs, arms, and hand. I experienced issues with heat intolerance, have slurred speech, and had difficulty with remembering things.
To top it all off, I've felt severe depression, mood swings and anxiety that was completely off the charts. Every six months, I needed to get new eyeglasses because my vision was changing so fast. In 2015, my family finally sent me to the neurologist. 
A spinal tap was done followed by a visit to an ophthalmologist's office where the visual field exam illustrated optic neuritis in my right eye. After my InterStim device for my bladder issues was removed, the MRIs concluded that there were no lesions on my brain or spine (phew!). Side note: years prior, physicians were unable to order an MRI for me because of my InterStim device.
After suspicion of being misdiagnosed with multiple sclerosis, the doctor ordered additional labs. In April 2018, I was finally diagnosed with NMO after the AQP4 test came back positive. Always remember, a blood test can detect NMO which I never knew prior to this experience. 
Throughout the years, I've had several specialists involved in my care at UPMC Magee's MS Clinic in Pittsburgh. In October 23, 2018, I received my first Rituximab infusion.
I promise to never let NMO get the best of me.  I will never stop fighting this relentless disease with a smile on my face. I will continue to raise awareness and advocate for the disease to the best of my ability. 
Thank you for reading my story.
Published January 9, 2019