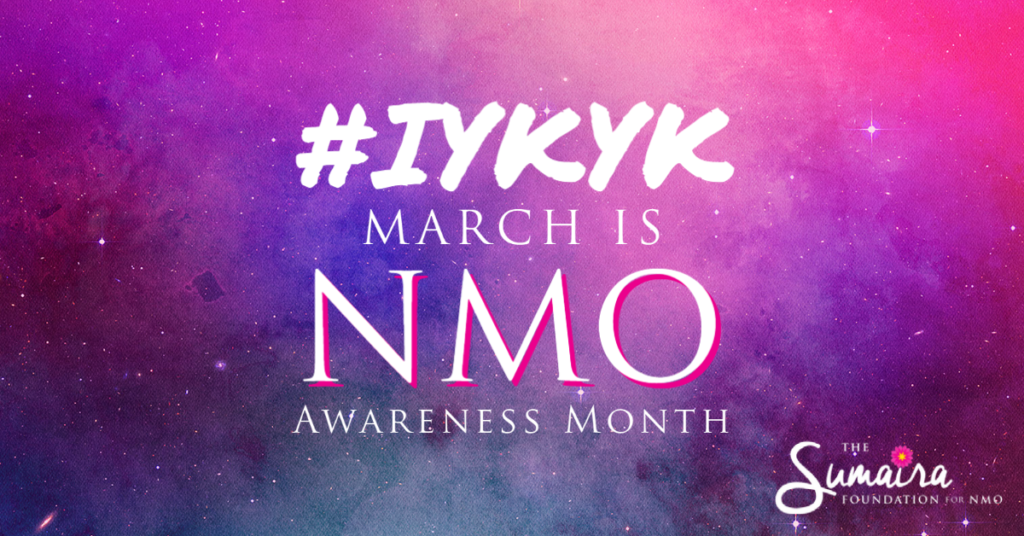 Let's celebrate!
March is NMO Awareness Month and we're proud to share all of the ways you can get involved and help illuminate the darkness of neuromyelitis optica
Join the Campaign
Our #IYKYK NMO campaign will last all month long! Be part of the campaign by downloading and sharing our custom media assets on your social accounts
[#IYKYK means, if you know, you know]

Rock #IYKYK NMO Swag
Click HERE to shop our new collection including masks, tops, tattoos, totes, and more!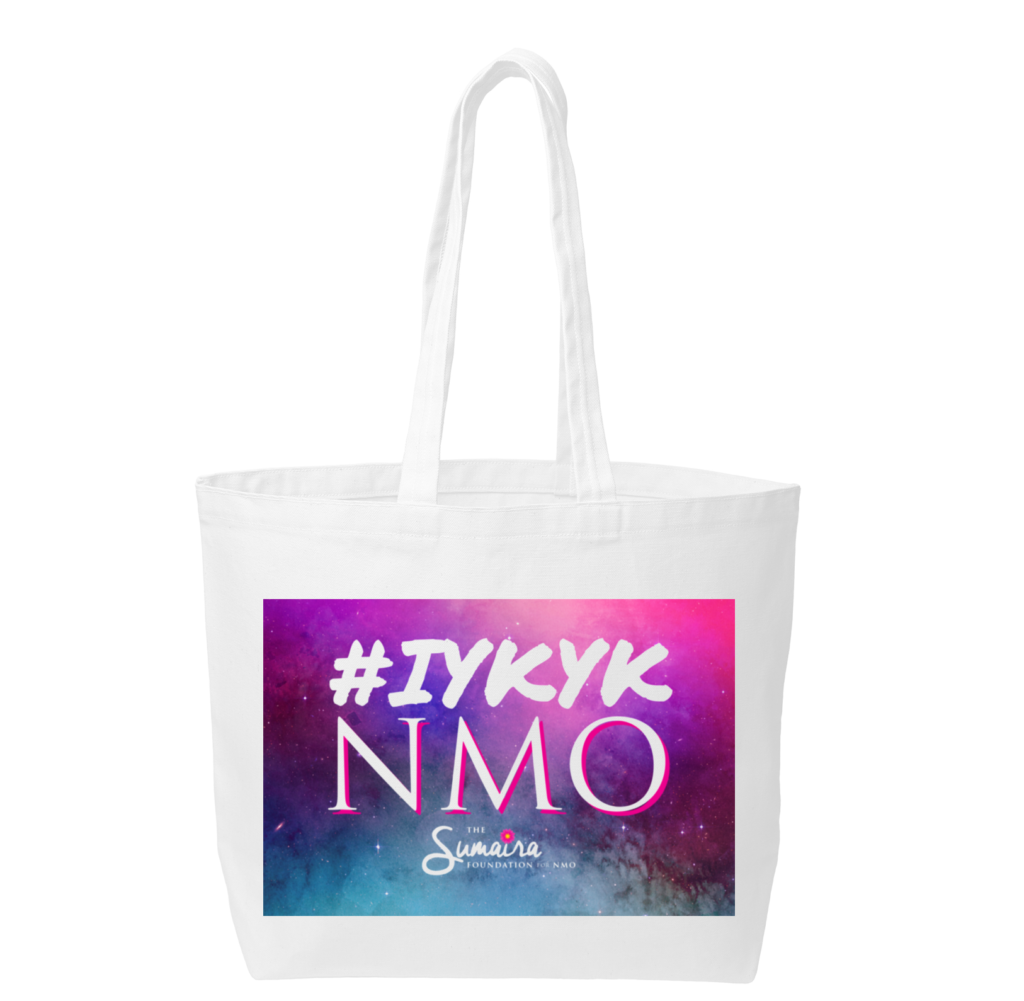 State Proclamations

After her son's diagnosis, Gabriela Romanow [TSF Chief Community Relations Officer] looked for ways to raise awareness for NMOSD. In 2016, she heard of Florida declaring March as NMOSD Awareness Month and it gave her an idea. Gabriela set out to work with others in the community to get other states to also recognize the month as NMOSD Awareness. Since then, the NMOSD Community works together to gather these annual proclamations.
This year, TSF set a goal to get all 50 states to declare March NMOSD Awareness Month. COVID had other plans, but the community continued to work to gain these proclamations. Seven states were not accepting proclamation requests when we typically begin requesting them for the year.
As of March 1st, we have received 19 proclamations! TSF will encourage the members of the NMOSD community to get all 50 states next year. TSF Ambassadors of Canada are also working towards gaining recognition in Canada. Next year, TSF will ramp up efforts to gain national recognition to make March NMOSD Awareness Month. TSF will continue to strive towards bringing awareness to illuminate the darkness of NMOSD through these yearly initiatives!
Calendar of Events
Webinars

Tuesday, March 9th | Optic Neuritis in NMOSD featuring Dr. Fiona Costello [University of Calgary] To register, click HERE
Wednesday, March 24th | Pregnancy & NMOSD featuring Dr. Eric Klawiter [Massachusetts General Hospital] To register, click HERE
TSF Book Club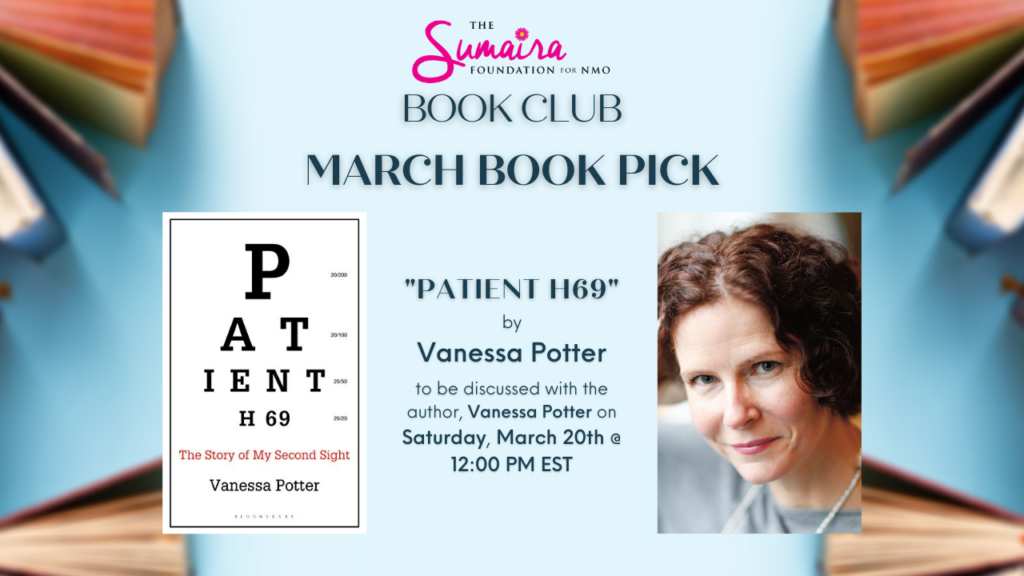 Saturday, March 20th | Patient H69 discussion and live Q&A with author and NMO patient, Vanessa Potter. To register, click HERE
Cabaret for a Cause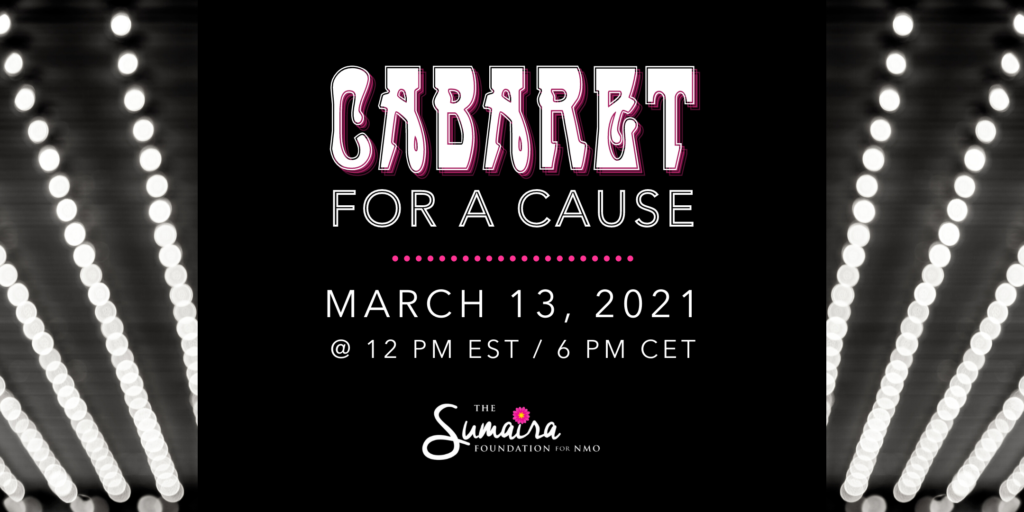 Saturday, March 13th | Cabaret for a Cause is a dance class taught by professional choreographers / show girls from a world-renowned cabaret in Paris.
To learn more and purchase tickets, click HERE
Take Patient Nutrition Survey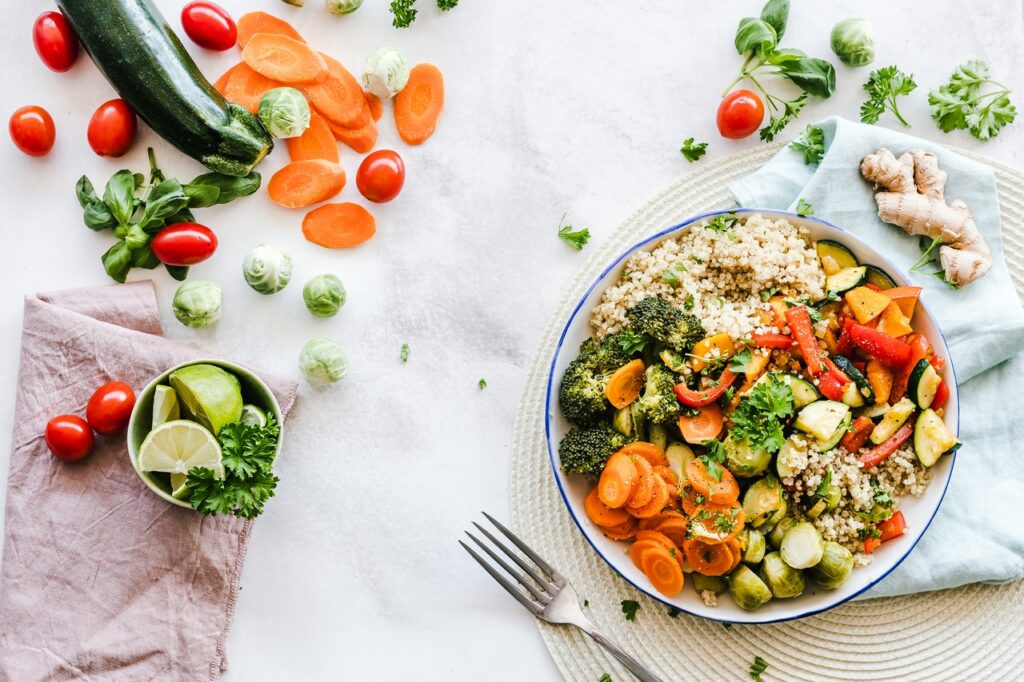 The goal of this 2-part survey is to shine a light on if and how nutrition affects relapse rates and quality of life.
To contribute your insights, carefully read and complete this consent form; note the tissue collection portion of this general form is NOT applicable to this study. Then you will receive an email with a link to the survey which can take up to one hour, so be sure to grab a comfortable chair!
Responses will be accepted through May 21, 2021; to qualify, you must have an autoimmune disease of the central nervous system, live in North America, and are at least 19 years old.
Questions or suggestions? Please contact Gabriela at gromanow@mgh.harvard.edu
Join the Movement
Donate to Illuminate.

Connect with Your TSF Ambassador.

Shop on Amazon Smile.

Save the Date March 2022
Save the date for our 5th Annual NMO Awareness Gala | Saturday, March 26, 2022 at Mandarin Oriental, Boston.