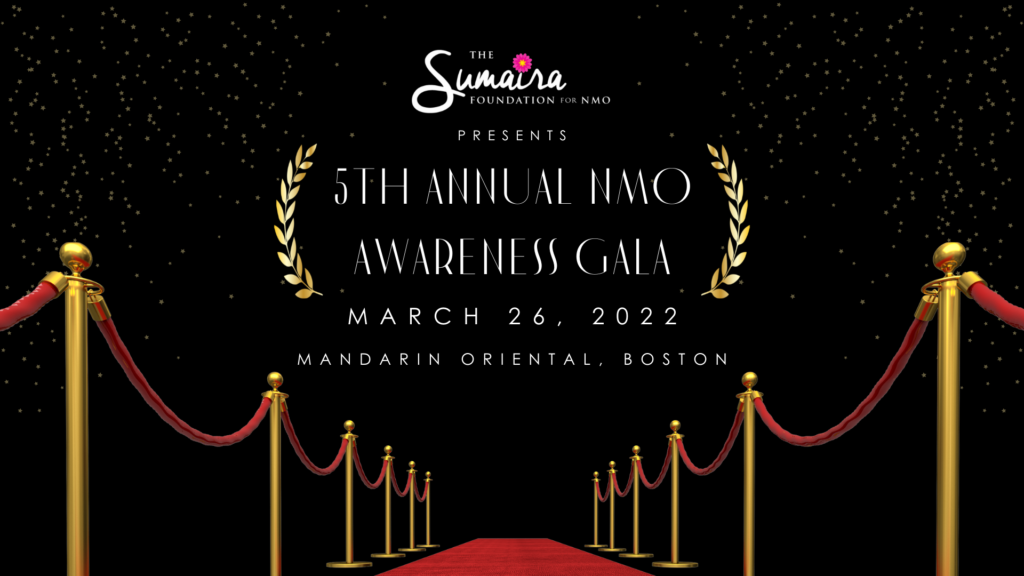 You are invited to attend TSF's old Hollywood-themed
5th NMO Awareness Gala
Saturday, March 26, 2022 at 7 PM
Mandarin Oriental, Boston
We've set an ambitious goal to raise $250,000 to fund innovative, groundbreaking NMOSD/MOG-AD research through TSF's SPARK & Unicorn Grants.
Click here to view the research we've been able to fund thanks to you!


2022 Gala Co-Chairs
Lauren Michaels & Gaetano Morello
Host Committee
Kendin Carr | Morgan Franklin | Sara Marsh | William Natoli | Michelle Otey | Jessica Rosenberg | Hailee Walker

Tickets are available until March 4, 2022
*Tickets are tax deductible*
We're proud to extend invitations to all NMOSD/MOG-AD patients at no cost. Let us know
Reduced admission available for medical/nursing students, residents, and research/clinical fellows. Drop us a line
*All in-person attendees must provide proof of vaccination and a negative COVID test to enter the ballroom.*

Can't attend but still want to support our cause?
*Donations are tax deductible*

Learn how your organization can give back today.
As conscious community-builders, we're eager to explore collaboration and partnerships with individuals and companies who we admire to help us illuminate the darkness of NMOSD/MOG-AD.
*Sponsorships are tax deductible*

Our friends at Mandarin Oriental (in-house reservations 617.535.8888) and Lenox Hotel (617.536.5300) are offering discounted rates for a limited amount of guests attending the 5th Annual NMO Awareness Gala.
To reserve rooms at the special rates, reach out directly to the hotels no later than Feb 22, 2022.