October 15, 2021 — The Sumaira Foundation for NMO is pleased to welcome Michael Devlin to its Board of Directors.
Michael Devlin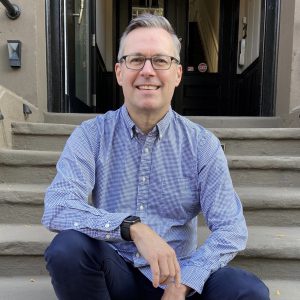 Michael has spent most of his career focused on the health care sector. He worked over 15 years at McKinsey & Company, where as a senior partner based in Tokyo he led their health care practice across the Asia-Pacific region. He has also worked extensively in the US and European markets.
Michael was also a Senior Vice President for 4 years at Johnson & Johnson with responsibilities for global strategy, insights, analytics and digital. He has worked across multiple industries including pharma/biotech, medical devices/diagnostics, providers, key health care government agencies, industry associations, and global foundations.
He has lived and worked in Tokyo, London, Paris, Zurich and Brazil for a total of over 20 years and is a US/UK dual citizen. Michael holds an undergraduate degree in biochemistry and molecular biology with highest honors from Harvard University, and he received his MBA from Stanford University with a focus on technology strategy. He is currently based in Boston.