August 23, 2019 – The Sumaira Foundation for NMO (TSF) and Connor B. Judge Foundation (CBJF) are proud to present Demystifying NMO, a podcast series aimed at simplifying scientific jargon associated with NMOSD, facilitating better understanding for patients + their caregivers, and fostering greater connectivity among the community.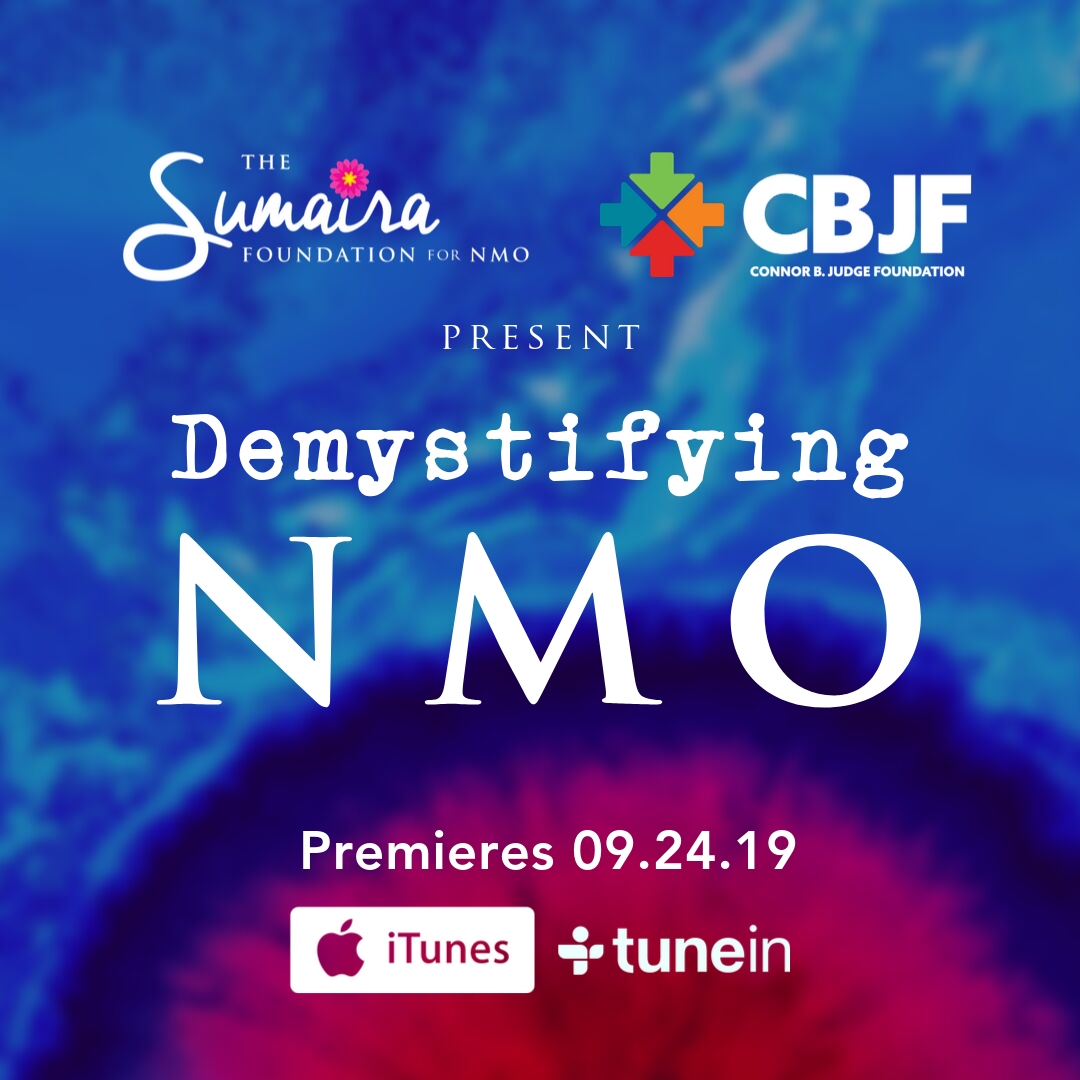 In May 2019, TSF and CBJF announced their partnership in their mutual quest to raise awareness and find a cure for neuromyelitis optica spectrum disorder. Both organizations are eager to enhance education that will empower neurological autoimmune patients and their loves ones to be well-informed while grappling with the many challenges of the disease.
Through this collaborative effort, both TSF and CBJF hope to provide relevant and credible scientific information in a patient-friendly way.
The podcast will be available on iTunes and TuneIn on September 24th