The Sumaira Foundation is a 501(c)(3) organization dedicated to generating global awareness of NMOSD* and MOG-AD*, fundraising to support research to find a cure, and creating a community of support for patients + their caregivers.
*NMOSD stands for neuromyelitis optica spectrum disorder
*MOG-AD stands for myelin oligodendrocyte glycoprotein antibody-associated disease
Sumaira Ahmed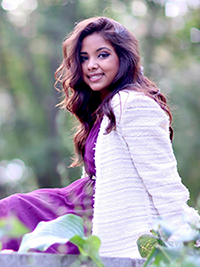 Prior to working in marketing/public relations, Sumaira worked as an actress/model in Bangladesh & India starring in numerous music videos, a documentary, and was the lead actress in an English-language independent film. She is also a classically-trained Kathak dancer and has performed at Madison Square Garden, Kodak Theatre, and the Rudolf Steiner Theatre. In 2010, Sumaira earned her bachelor's degree in public relations from Boston University's College of Communication. In the same year, she launched her lifestyle blog – Flower: The Converted Bostonian – essays covering topics ranging from relationships to restaurant reviews to relapses in her health.
In the summer of 2014, Sumaira was diagnosed with sero-negative neuromyelitis optica/CRION. Shortly after, she founded The Sumaira Foundation for NMO geared towards generating global awareness and finding a cure for neuromyelitis optica. In 2015, Sumaira became the 1st Miss Bangladesh-USA advocating for equal opportunity education for the children of Bangladesh in efforts to increase tolerance and strengthen the country's international presence, economy, and infrastructure.
Melissa Barash, Chief Strategy Officer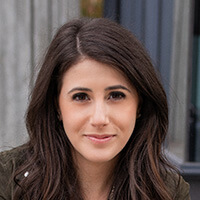 Melissa lives in New York City and spent six years in the disruptive FinTech industry before joining NationSwell, a social impact media company. She has always been passionate about bringing together like-minded people in innovative ways. During her previous role at LinkedIn, Melissa was inspired by the company's vision to provide economic opportunity to every professional in the global workforce and was accepted as a Founding Member of Escape the City NYC; Escape is a global movement focused on connectivity and the creation of meaningful 21st century careers. Melissa focuses on the Foundation's content strategy and helped coordinate events like Light[Up] at Linked[In] hosted at the iconic Empire State Building. She earned her BA in Public Relations and Communications from the University of Rhode Island.
Michael Devlin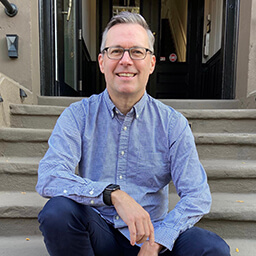 Michael has spent most of his career focused on the health care sector. He worked over 15 years at McKinsey & Company, where as a senior partner based in Tokyo he led their health care practice across the Asia-Pacific region. He has also worked extensively in the US and European markets. Michael was also a Senior Vice President for 4 years at Johnson & Johnson with responsibilities for global strategy, insights, analytics and digital. He has worked across multiple industries including pharma/biotech, medical devices/diagnostics, providers, key health care government agencies, industry associations, and global foundations. He has lived and worked in Tokyo, London, Paris, Zurich and Brazil for a total of over 20 years and is a US/UK dual citizen. Michael holds an undergraduate degree in biochemistry and molecular biology with highest honors from Harvard University, and he received his MBA from Stanford University with a focus on technology strategy. He is currently based in Boston.
Gabriela Romanow, Chief Community Relations Officer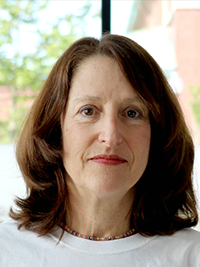 Gabriela first became invested in neuromyelitis optica when her son was diagnosed with the disease in 2014. Since then, she has volunteered her time and efforts towards raising significant funds for NMO research and development. In the fall of 2019, Gabriela was hired at the Massachusetts General Hospital as Administrator for Community Relations of the nascent NMO Clinic and Research Laboratory directed by Dr. Michael Levy. Gabriela's philanthropy is not just limited to NMO. She has also served as a director of the Lenny Zakim Fund for the past 19 years, was a partner in the climate-change museum exhibit Double Exposure, spearheaded a campaign to renovate Brookline Public Library (MA) raising over $4.5 million, led development and communications at ACCION International for a dozen years, and organized "Dining for NMO" alongside MasterChef Season 3 winner, Christine Ha. Gabriela, Parent Advocate of The Sumaira Foundation for NMO, serves as our Chief Community Relations Officer.
Dean Cestari, MD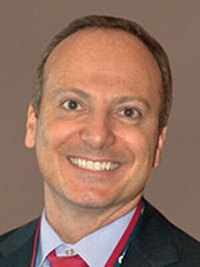 Dr. Cestari is a neuro-ophthalmologist at the Massachusetts Eye & Ear Infirmary (MEEI). Dr. Cestari earned his MD from Sackler School of Medicine in Tel Aviv, Israel. After a one-year fellowship in neuro-ophthalmology at Mass. Eye and Ear, he returned to Weill Cornell Medical College's New York Presbyterian Hospital, where he completed a residency in ophthalmology and served as Chief Resident in his final year. Dr. Cestari is one of the few ophthalmologists worldwide who is board-certified in both neurology and ophthalmology. He provides care for patients suffering from various neuro-ophthalmic disorders, strabismus, and diplopia. Additionally, Dr. Cestari acts as a supervisor and mentor to medical students, residents, and fellows. He is actively involved in research that is geared towards shedding light on the underlying mechanisms of optic nerve disease. Since 2007, he has served on the Digital Media Committee of the American Academy of Ophthalmology and on the Curriculum Development Committee of the North American Neuro-Ophthalmology Society. At MEEI, he chairs the Clinical Fellowships Committee and leads the Clinical Fellowship Program, spanning over 9 sub-specialties.
Stacey Clardy, MD, PhD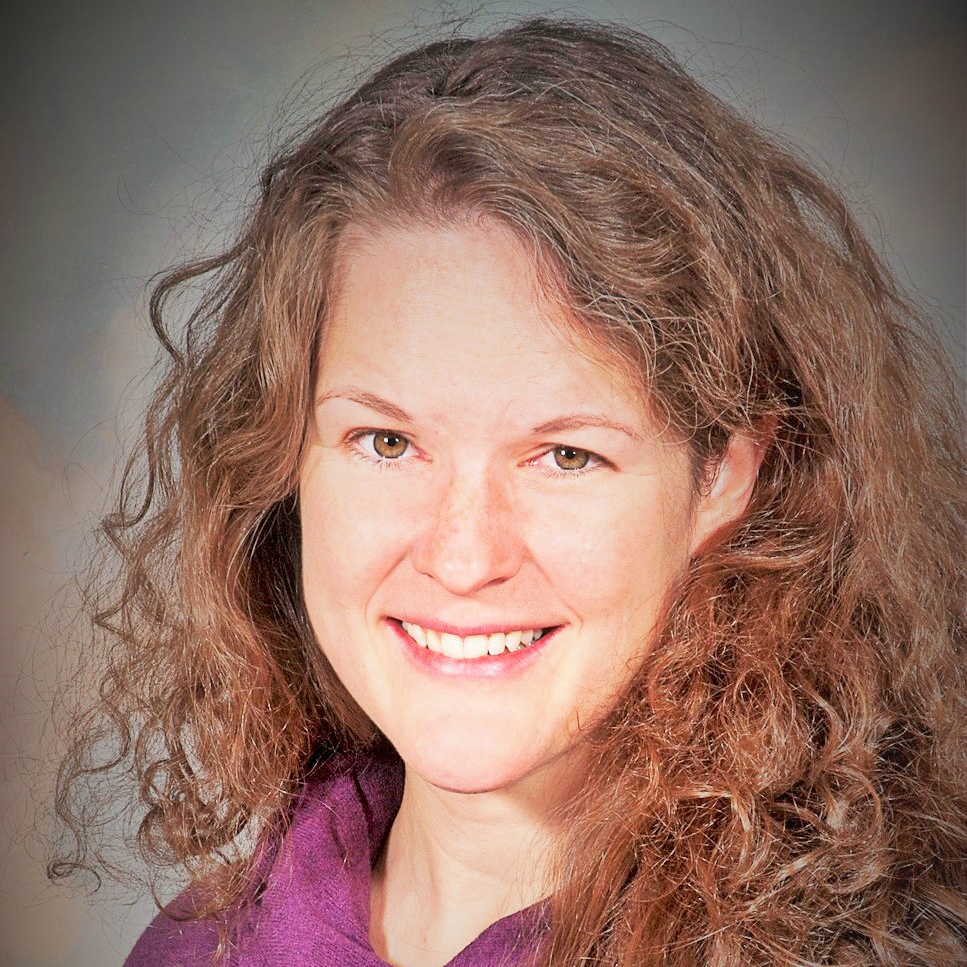 Dr. Clardy is Associate Professor of Neurology with tenure at the University of Utah in the Division of Neuroimmunology within the Department of Neurology and Staff Neurologist at the Salt Lake City VA Hospital. Prior to joining the University of Utah team Dr. Clardy completed a fellowship in Autoimmune Neurology at the Mayo Clinic. Her training and experience focus on the evaluation and management of autoimmune and paraneoplastic disorders of the nervous system.
Her main clinical interest is devoted to patients affected by antibody-mediated disorders of the nervous system, as well as demyelinating CNS disease, including neuromyelitis optica spectrum disorder (NMOSD) and MOG-antibody disease, autoimmune neurologic complications of immune deficiency, and central nervous system complications of rheumatologic disease.
She established the Autoimmune Neurology Clinic at the University of Utah, one of the few clinics in the United States focused on serving this group of patients. Dr. Clardy is also the Director of the Autoimmune Neurology Fellowship program.
Bart Chwalisz, MD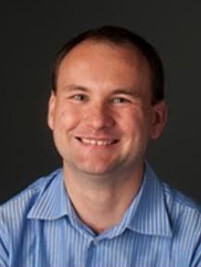 Dr. Chwalisz grew up in Poznan, Poland and later in Berlin, Germany before moving to the United States. After college, he taught and researched Medical Ethics at the University of Oxford, UK. Dr. Chwalisz earned his medical degree at the University of Illinois College of Medicine. He completed his Internal Medicine internship at the University of Chicago, and his Neurology residency at Beth Israel Deaconess Medical Center/Harvard Medical School, where he was recognized for his dedication to teaching residents and medical students. He completed a clinical fellowship in Advanced General and Autoimmune Neurology at MGH, and a second fellowship in Neuro-ophthalmology at the Massachusetts Eye & Ear Infirmary, where in addition to his clinical activities he researched treatment outcomes in idiopathic intracranial hypertension (pseudotumor cerebri).
As a clinician and teacher, Dr. Chwalisz is passionate about helping patients with neurological disorders, and he participates in the training of MGH Neurology residents, MGH Autoimmune Neurology fellows, and MEEI Neuro-ophthalmology fellows. Dr. Chwalisz's is particularly interested in the intersection of the brain and the eye in health and disease, and he has a particular focus on inflammatory, infectious and autoimmune disorders affecting the eye, base of skull and the nervous system. Dr. Chwalisz is the founding director of the innovative Inflammatory Neuro-ophthalmology and Skull Base Disorders Clinic at MGH, a first-of-it-kind referral clinic for patients with inflammatory disorders affecting the optic nerves, orbit, cavernous sinus, cranial nerves, pituitary area, meninges and cranial vasculature.
Elizabeth Fortin, MD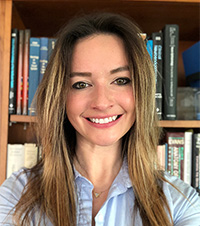 Originally from Quebec, Canada, Dr. Fortin is an ophthalmologist currently finishing a fellowship in neuro-ophthalmology at Harvard Medical School / Massachusetts Eye and Ear Infirmary (MEEI). In July 2018, Dr. Fortin will be joining the neuro-ophthalmology service at MEEI as a faculty member. Dr. Fortin has a strong interest in neuro-ophthalmic conditions that affect the vision and quality of life for patients. Her career aspirations are to improve the prognoses of these conditions and positively impact the lives and future of patients. In her spare time, Dr. Fortin enjoys running; the 2018 Boston Marathon will mark her 1st marathon completed.
Elena Grebenciucova, MD
Dr. Elena Grebenciucova is a neuro-immunologist and NMO specialist at Northwestern University in Chicago, IL. She was initially trained in neurology at the University of Chicago and completed her neuro-immunology fellowship, focusing on transverse myelitis at the University of Pennsylvania.r. Grebenciucova has a specific interest in the risk of infections associated with the use of immunosuppressive medications and is passionate about patient education and empowerment. In her free time, she is a dog lover, kitchen pharmacist, and a self-certified art therapist who shares Van Gogh's love of all things yellow and believes that wellness is a state of mind and happiness is an art and an exercise in resilience and perseverance.
Tamara B. Kaplan MD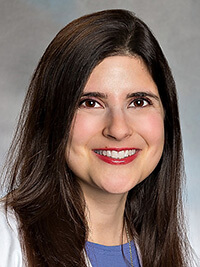 Tamara B. Kaplan M.D. is a neurologist and neuroimmunology specialist at Brigham and Women's Hospital. She is also an Assistant Professor at Harvard Medical School. Dr. Kaplan obtained her medical degree at the University of Pennsylvania School of Medicine in Philadelphia where she was elected to the Alpha Omega Alpha society.  Dr. Kaplan completed her residency at the Harvard joint program with Brigham and Women's Hospital and Massachusetts General Hospital. Dr. Kaplan finished her training with fellowship in MS and Neuroimmunology at the Brigham and Women's Hospital supported by a grant from the National MS Society. Her research interests involve neurogenic bladder and pregnancy in demyelinating disease. In addition to her clinical practice, Dr. Kaplan also teaches at Harvard Medical School. Dr. Kaplan is a member of the American Academy of Neurology and on the executive board for the Massachusetts Neurological Association. Dr. Kaplan is originally from Seattle, WA and currently lives in the Boston area with her husband and daughter.
Joshua Katz MD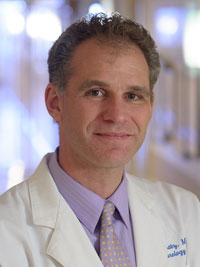 Dr. Joshua Katz is the Co-Director of the Elliot Lewis Center in Wellesley, which treats over 2500 patients with multiple sclerosis, neuromyelitis optica, anti-MOG antibody syndrome, and other CNS demyelinating diseases. Dr. Katz is a nationally recognized expert in multiple sclerosis and in his practice he focuses on caring for the whole person not just their illness. He runs an educational group for patients to address the complexities of coping with a new diagnosis. He also leads a quarterly regional MS faculty conference for specialists from all over New England. Dr. Katz is actively involved in clinical research on multiple sclerosis and is an investigator in numerous clinical trials.
Dr. Katz received his MD from Tufts University school of Medicine in 1992 and did residency training in Psychiatry at Beth Israel Hospital, and Neurology residency at Tufts Medical Center, followed by a neurology critical care fellowship with Dr. Allan Ropper at St. Elizabeth's medical center. Dr. Katz is an Associate Professor of Neurology at Tufts Medical School and a member of the clinical advisory committee of the New England Chapter of the National MS Society.
Michael Levy, MD, PhD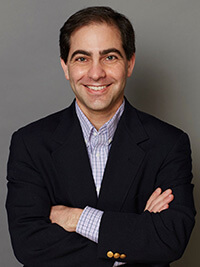 Michael Levy, MD, PhD, is a neurologist with 11 years of clinical and research expertise in rare
neuroimmunological disorders. In the summer of 2019, Dr. Levy was recruited to join the
Neuroimmunology and Neuroinfectious Disease Division of the Massachusetts General Hospital where he directs the NMO Clinic and Research Laboratory. Dr. Levy is also an associate professor at Harvard Medical School. His mission is to develop new and improved therapies for patients with rare autoimmune disorders of the central nervous system.
Prior to his arrival in Boston, Dr. Levy was on the faculty at Johns Hopkins University from 2009 until 2019. He first went to Hopkins after completing the MD/PhD program at Baylor College of Medicine (Houston, TX) for internship in the Osler Medicine program in 2004. He then completed his residency in the Johns Hopkins neurology program in 2005 and a fellowship in neuroimmunology in 2008.
Clinically, Dr. Levy manages over 425 patients with neuromyelitis optica (NMO), 80 with idiopathic
transverse myelitis (TM), and 30 with MOG antibody disease. In addition to weekly clinics, Dr. Levy
is the principal investigator on three sponsored clinical trials for NMO, including the PREVENT study
of eculizumab (Alexion), NMOmentum study of inebilizumab (Viela Bio) and Sakura Sky study of
satralizumab (Chugai/Roche). Dr. Levy has also conducted three investigator-initiated trials for acute
treatment of NMO relapses. In the lab, Dr. Levy's research focuses on the development of animal
models of NMO with the goal of tolerization as a sustainable long-term treatment.
Dr. Levy has more than 125 peer-reviewed research articles, reviews and editorials, and 3 patents
covering NMO tolerization therapy, TM diagnostics and stem cell regeneration approaches. Dr. Levy
is currently the chief editor at Multiple Sclerosis and Related Disorders and sits on the editorial board
for Journal of Neurological Diseases, and on scientific advisory boards for Alexion, MedImmune,
Chugai, Shire and Quest Diagnostics.
Romain Marignier, MD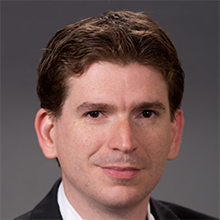 Pr. Romain Marignier is a neurologist (MD), professor at the Neurological Hospital of Lyon, France. His areas of expertise include neuro-inflammatory disorders of the central nervous system with a specific interest in rare disorders, namely neuromyelitis optica spectrum disorder (NMOSD) and MOG-Ab associated disease (MOGAD).
Pr Marignier is the coordinator of the French nationwide NMOSD and MOG-AD cohorts and biobanks, NOMADMUS, set up in 2010 that includes all the French clinical experts in neuro-inflammatory disorders. Through NOMADMUS, Pr Marignier provided breakthrough insights in the topic regarding clinical characterization, management, and treatment of NMOSD and MOG-AD, supported by major publications in high profile journals.
Since 2017, Pr Marignier has been the head of the French referral center for rare inflammatory disorder of the central nervous system (MIRCEM), providing expertise on diagnosis and management of NMOSD and MOG-AD for both patients and clinicians.
Pr. Marignier earned a PhD on basic neurosciences in 2011 at Claude Bernard University Lyon 1 on the role of auto-antibodies in NMOSD and related diseases. He actually performs his research at INSERM unit 1028 in Lyon Neuroscience Research Centre (CRNL) on: 1. The pathophysiology of auto antibody- mediated disorders of the central nervous system with in vitro, ex vivo and animal models; 2. The development of new strategies to optimise detection of auto-antibodies (anti-AQP4, anti-MOG, anti-GFAP) for diagnosis and prognosis purposes (immunohistochemistry, flow cytometry).
Marcelo Matiello, MD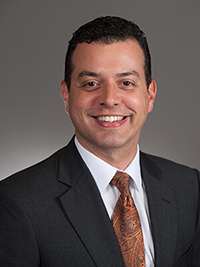 Dr. Matiello completed his Doctorate of Medicine at the Federal University of Rio de Janeiro, Brazil, where he also completed his initial residency training in Neurology and Internal Medicine. He joined the Mayo Clinic in 2006, completed two research fellowships in genetics and molecular mechanisms of neuromyelitis optica (Brian Weinshenker's lab), and became a Research Associate of the Department of Neurology. At the Mayo Clinic Graduate School of Medicine he obtained his Master of Science in Clinical and Translational Research. In 2012, he went to Yale University, where he spent one year on residency training and then completed three years of neurology residency at Mass General Hospital and Brigham and Women's hospital. He is now a member of the Mass General Hospital and of the Harvard Medical School. Dr. Matiello is an expert in neuromyelitis optica, multiple sclerosis and other autoimmune diseases of the nervous system. Dr. Matiello has authored over 30 book chapters and peer-reviewed manuscripts, many in high-impact journals. Dr. Matiello is a fellow for the Multiple Sclerosis International Foundation and the of National Multiple Sclerosis Society, and is a member of the American Academy of Neurology, the American Society for Apheresis, the Mayo Clinic Alumni Association and of Scientific consortium of the Guthy-Jackson Charitable Foundation for NMO. Dr. Matiello is a world-renowned educator in central nervous system diseases, as well as in therapeutic plasma exchange. He has presented his work in 19 countries. He has been awarded with the prestigious Mayo Clinic Neurology Research Award (2010), the European Committee for the Treatment and Research in Multiple Sclerosis best research award (Lyon, France 2012), Yale Hospital Outstanding House Staff Physician Award (2013) and as the Harvard Neurology Medical Education Scholar (2015). Dr. Matiello speaks four languages and has created the first NMO clinic at Mass General.
Samir Melki, MD, PhD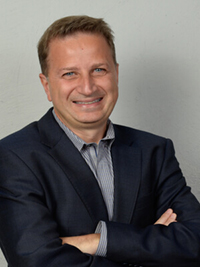 Dr. Melki is an ophthalmologist specializing in cornea & refractive surgery. He completed a fellowship in Cornea and Refractive Surgery at the Massachusetts Eye and Ear Infirmary (MEEI) in 2000. He earned his bachelor's degree from the American University of Beirut, an MD PhD from Vanderbilt University, and completed his Ophthalmology residency at Georgetown University. In 2000, he founded his academically-oriented multi-specialty practice – Boston Eye Group / Boston Laser. He has performed more than 11,000 refractive procedures since 1998. He's also been on faculty at MEEI's Cornea service. Dr. Melki has published three textbooks, designed several surgical instruments, was the first surgeon to implant a phakic IOL in Boston, and was the fIrst person to implant a device during cataract surgery to wirelessly measure intraocular pressure in a patient with glaucoma. Dr. Melki developed the "Potential acuity pinhole": a simple method to measure potential visual acuity in patients with cataracts. Another area of research is a novel crosslinking method using Rose Bengal Dye instead of Riboflavin to induce corneal collagen crosslinking. This may allow a safer and shorter procedure time in treating patients with corneal ectactic disorders. More recently, he developed and validated a surgical checklist to minimize human errors during laser vision correction.
Joanna Robles, MD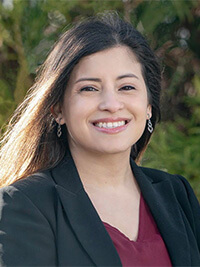 Dr. Joanna Robles is a pediatric hematologist oncologist who was diagnosed with neuromyelitis optica (NMO) in 2020. She became involved with The Sumaira Foundation soon after her diagnosis when she sought support from other patients with NMO and found a family providing comfort and hope in the midst of a life-altering diagnosis. Her personal journey leading to her diagnosis of NMO and learning about the journeys of patients in this community led to a recognition of the gaps in knowledge among clinicians regarding the warning signs of NMO and the devastating consequences when optimal medical care is delayed. By joining The Sumaira Foundation, Dr. Robles hopes to bring awareness to the world of NMO as both a patient and a physician.
Jennifer van Amerom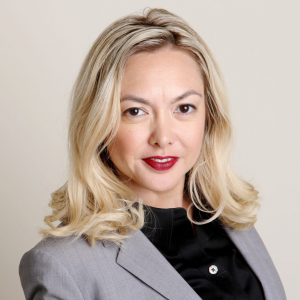 Jennifer has over 16 years' experience in the HR and recruitment industry with a heavy focus on marketing services. An entrepreneur who runs her own consulting firm, and is also the VP, Revenue Operations for a partner organization, Jennifer is no stranger to building from the ground up. She works with top tier clients in various industries across North America, and is excited to bring her network forward for all TSF's endeavors. Throughout her career she has volunteered with various charities, not-for-profits, and hospital foundations. Jennifer has always been "passionate about people", which is the energy she brings forward in her leadership style. In addition to operating her consulting firm, Jennifer is also a part-time Professor with George Brown College, teaching the next generation of professionals how to coach for performance management. Jennifer believes staying busy helps distract her from her NMOSD diagnosis – she's been a patient for 12 years. She was also the first Canadian NMO patient to have a successful pregnancy; Her daughter is now 9 years old. Jennifer resides in Toronto, Ontario with her husband, Mike, their daughter, Sophie, and their pandemic pug puppy, Magnus, who keeps everyone entertained.
As of August 2021, Jennifer is TSF's first country manager, leading the TSF mission Canada. She initially joined the organization in fall 2020 as the TSF Ambassador of Ontario.
Stephanie Hamzo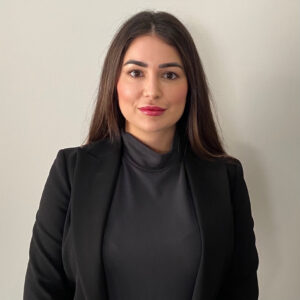 With a true passion for patients, and dedication to connecting patients/caregivers in need of resources and support, Stephanie Hamzo has built her career in rare and ultra-rare disease communities. Throughout many roles she held at AmerisourceBergen Canada, Vertex Pharmaceuticals, Alexion and now at Janssen, patient centricity and incorporating the patient voice & insights throughout the drug development and commercialization processes have been the center of her responsibilities. Stephanie's early career in pharmacy assistance and direct patient care as a nurse led her to bring her passion for the patient forward to the pharmaceutical sector.
She will bring a multi-disciplined experience to our strategic stakeholder planning, as well as gained experience in newborn screening, global and international public policy/health technology assessment.
Lauren Paige Michaels, External Relations & 2022 Gala Chair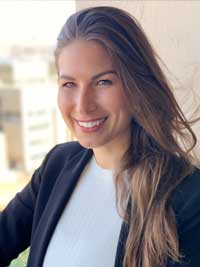 Lauren Michaels is a Senior Account Executive at a leading, full integrated PR agency in Boston. Lauren has worked in strategic communications, public relations, and reputation management since graduating Boston University in 2011 with a bachelor's degree in communications. She advises the foundation's staff to secure exposure for Neuromyelitis Optica through strategic media and social placements. Lauren is well-known for connecting people and is a vital asset as The Sumaira Foundation for NMO builds its partnerships. In her spare time, she enjoys exercising, reading the news, and spending time with family and friends.
Marissa Shackleton, Education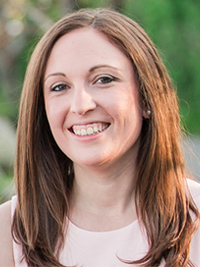 Marissa is the Executive Director at The Elliot Lewis Center in Wellesley, MA. The Elliot Lewis Center is a comprehensive care center for patients with multiple sclerosis and neuromyelitis optica. Marissa has been working at ELC since 2011; she oversees the daily operations of the center, directs all aspects of the infusion center, supervises the clinical research program and manages the business.
Marissa is particularly passionate about access to care and affordable treatment for patients. She strives to educate patients and practitioners on health insurance, overcoming barriers to treatment and financial assistance options. She is a national speaker on access, reimbursement, infusion centers, site of care, and practice management. She is an active member of the National Infusion Center Association and The National Multiple Sclerosis Society. Marissa is an alumna of the Marathon Strides Against MS Team, running the Boston Marathon in 2017, 2018 & 2019 and raising over $45,000 for the National MS Society.