August 13, 2021 — The Sumaira Foundation (TSF) is pleased to welcome Jennifer van Amerom to its Board of Directors as the foundation's first country manager. An NMOSD patient herself, Jennifer will be leading and executing the TSF mission in Canada. She joined the organization's team in fall 2020 as the TSF Ambassador of Ontario. We look forward to working with Jennifer to build and grow TSF Canada to illuminate the darkness of neuromyelitis optica.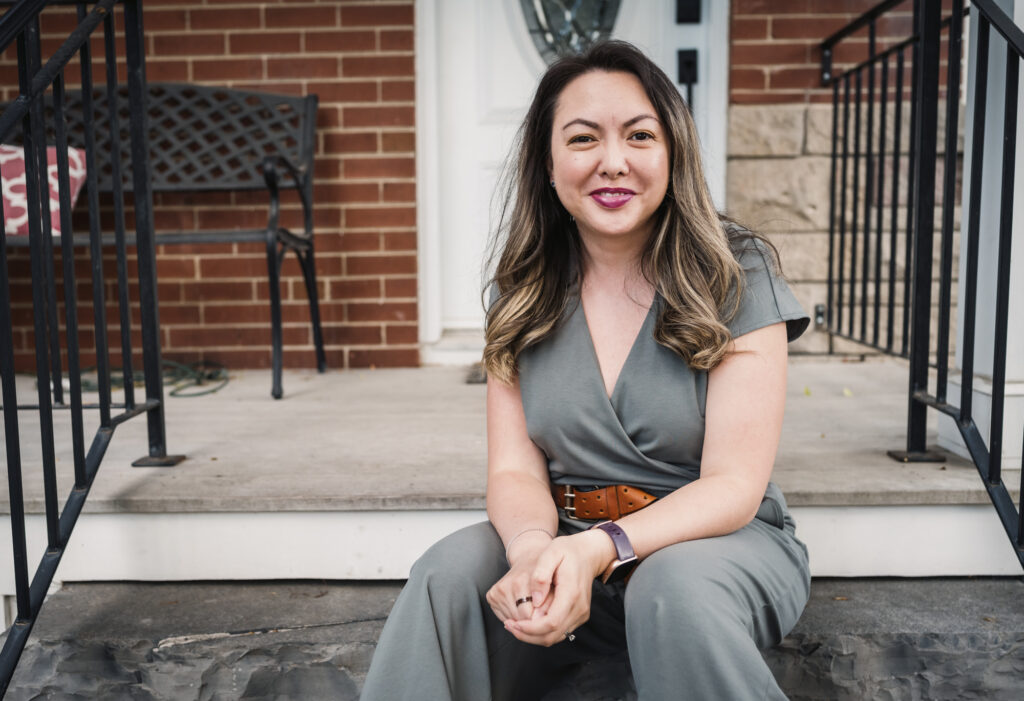 About Jennifer
Jennifer, who also goes by 'Jenna' with her family and friends, has over 16 years' experience in the HR and recruitment industry with a heavy focus on marketing services. An entrepreneur who runs her own consulting firm, and is also the VP, Revenue Operations for a partner organization, Jennifer is no stranger to building from the ground up. She works with top tier clients in various industries across North America, and is excited to bring her network forward for all TSF's endeavors. Throughout her career she has volunteered with various charities, not-for-profits, and hospital foundations.
Jennifer has always been "passionate about people", which is the energy she brings forward in her leadership style. In addition to operating her consulting firm, Jennifer is also a part-time Professor with George Brown College, teaching the next generation of professionals how to coach for performance management.
Jennifer believes staying busy helps distract her from her NMOSD diagnosis – she's been a patient for 12 years. She was also the first Canadian NMO patient to have a successful pregnancy; Her daughter is now 9 years old. Jennifer resides in Toronto, Ontario with her husband, Mike, their daughter, Sophie, and their pandemic pug puppy, Magnus, who keeps everyone entertained.