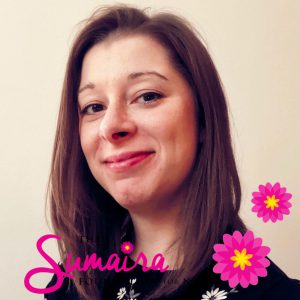 At the time of my diagnosis, in February of 2018, I was on my way home from the Cleveland Clinic. I had just completed my initial neurology evaluation to establish care there, as my local neurologist, Dr. Erica Grazioli, would soon no longer be accepting my insurance. The thought of having to start over with someone new devastated me. The news Dr. Grazioli was about to deliver, however, would be more devastating.
Let me back up. I had been seeing Dr. Grazioli for less than a year. I was referred to her by a highly recommended ophthalmologist, Dr. Anthony Sala. I had seen Dr. Sala the August prior for what I thought was a detaching retina. If I had to pick a moment in time when my world changed, that would be it. 
The week prior to the appointment with Dr. Sala started first with pain above my right eye, followed by a slow loss of vision and color saturation, it was like a gray curtain being pulled down over my eye. I actually thought that it was from laying on my left side in bed at night, using only my right eye to look at my phone. I even made my husband switch sides of the bed with me. The onset of vision loss was so slow, but by the time I started the IV steroids the curtain had almost completely come down. Everything was gray. And the pain went from the initial dull nag to a constant, impossible to ignore throb.
At the same time that I was beginning to have this new, unexplained vision change, my older brother was home from Philadelphia, and my husband and I were planning our twin daughters' first birthday party along with the daily work of raising two infants. In short, there was enough going on for me to ignore what was happening. 
My life was actually pretty close to my idea of perfection.  I was starting back to school in a month to finally finish my BSN degree, after having started my career as a registered nurse in 2005.  Obtaining my bachelor's degree was something that I had wanted for so long. I wanted to prove my knowledge and worth as a nurse. I wanted to be better equipped to care for my patients.  And I wanted to demonstrate to my future conquerors of the world that their mommy sets goals and achieves them. I needed my Bachelor of Science in Nursing in order to become a Certified School Nurse, and now that I had my perfect family, I was not going to wait any longer. 
When I left Dr. Sala's office that day in August, I was alone and completely terrified.  I had this whole pile of information to disseminate to my husband, my family, everyone. I needed to see a neurologist. I had to have an MRI. I needed IV steroids. I have been a caretaker for so long, and I have always thought of myself as an empathetic nurse – as someone who is able to provide care compassionately and with excellence. But how could I have ever been that for someone else when I had no idea how the depth and gravity of being handed a big pile of shit news could feel? I called my husband first to tell him, I might have MS.
I struggled with sharing this information with anyone. If not for the home IV steroids that had been ordered, I may have tried to keep it to myself. Like with most of the silent suffering, I may have buried it and hid it away in hopes that it would just go away. It felt so unfamiliar and uncomfortable. This is what people experience every day. The burden of the unknown; the potential calamity of having a chronic illness.
How could my life, that had felt like it was only just beginning, be changing so much? And why?
It was four days after my twins' first birthday, August 29, 2017, that I had my first of many appointments with Dr. Grazioli. I had previously only ever heard of her, despite having worked on the neuro med surg floor of UPMC Hamot, the hospital with which she is affiliated. I learned that Dr. Grazioli only performs outpatient services, and for this I eventually became very thankful. 
At this first appointment, my husband and I came into the appointment with so many questions and confronting so much unknown.  When she first entered the room, I was just beginning to cry and get upset, and she asked if she should excuse herself for a minute.  She was always so considerate that way. Never hurried. And there is not a time that I left her office feeling anything less than completely heard, understood, and cared for. She spent most of that first visit reviewing my MRI results, explaining to me all of the potentials, and discussing the tests that were to follow. We left that day feeling optimistic. Not because we knew anything for certain, but we knew my care was in good hands. 
After an exhaustive battery of tests all came back negative, I was only to return to Dr. Grazioli if anything changed, or in a year. I was so relieved. My brain was normal. My labs were normal. Maybe things would be okay. I remember talking on the phone to my husband one day, giving him some sort of update on a test or an appointment, and we laughed and cried and wished together that someday we would look back at it all and say "remember when we thought I had MS?" He later sent me flowers with that same question on it. We had hoped that we would be able to ask that question someday. We still ask that question out loud sometimes.  Remember when we thought I had MS. I guess we got our wish, in a way.
Fall came, and with it my new classes.  The perspective of having MS nearly led me to dropping out. I feared the worst.
What if something happened and I couldn't work? How could I pile on student loans when my future was so uncertain?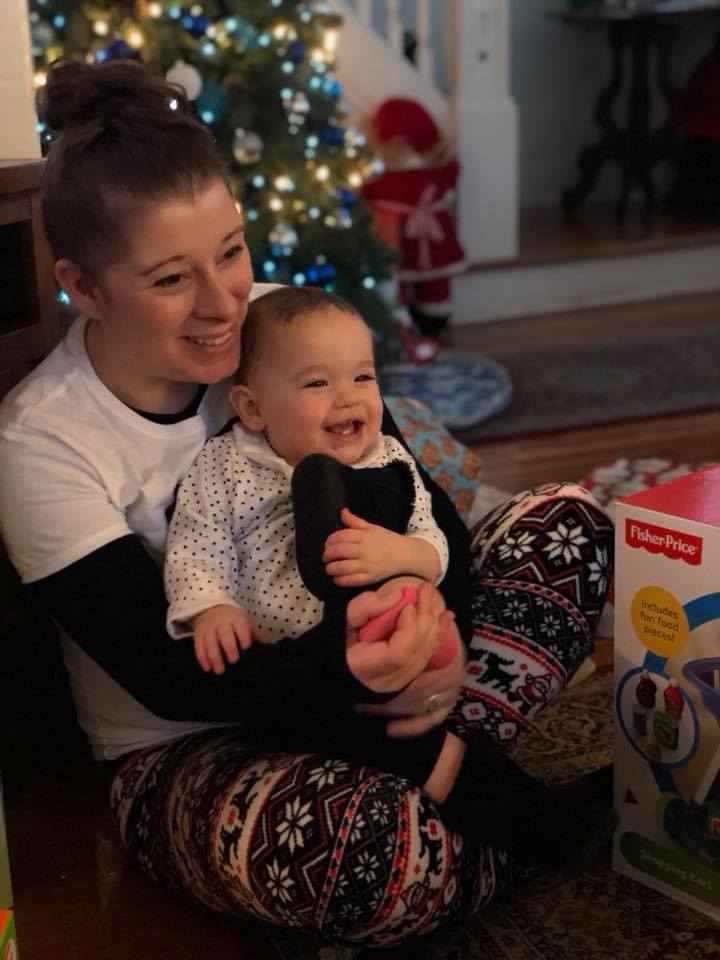 Nevertheless, I persisted. I started my first class, decided to return part time to my old job when the girls were around 15 months old, and we created a nice little routine. Things felt safe and normal. And I was able to bury my fears. I still silently searched the internet for things like "retrobulbar optic neuritis" and "how many people with optic neuritis develop MS." But we stopped talking about it and I was able to tuck away the residual, dull, eye pain and forget about it.
After completing fall semester, I began a 3 credit Statistics for the Social Sciences course over winter break. I enjoy and thrive on challenge and adversity, and a four-week long statistics course was so up my alley. I was nearly half way through the course when I began having pain in both of my lower legs. I thought it was shin splints at first from running. But over the course of the next several days, the pain grew and traveled up my legs. I also began having numbness in my legs, as well as bladder retention. I knew something was terribly wrong, and when I called Dr. Grazioli's office on a Monday, I was given an appointment for the Thursday of that week.
Over those four days, I lost sensation from the waist down and I was nearing not being able to empty my bladder independently. After efforts to order an outpatient MRI stat proved to be futile, Dr. Grazioli admitted me to the hospital where I had an MRI and received more IV steroids. I was seen by the attending neurologist and his herd of residents. Having worked on the neurology floor, I was familiar with the culture of care, and that there would be at least six people behind the neurologist when he came into my room. What I wasn't prepared for was how indulged they would all be in my symptoms. I had never seen them quite so engaged. They gave me only factual information on the findings of my MRI. No interpretation. Then I saw it in my daily report: Transverse Myelitis. Of course, I googled it. This was the first time I found Devic's Disease in my searches. It was never called neuromyelitis optica or NMO. And I certainly did not come across MOG anything. 
In between assignments and quizzes on regression and correlation, and the insatiable need for sleep, I was constantly reading everything I could. After I was discharged from the hospital and following the completion of my statistics course (that I aced, YEAH!) I had my follow up appointment with Dr. Grazioli. If anyone could provide clarity to what was going on with my body, I knew it was her. This trust, it turned out, was well-placed. 
She carefully reviewed my MRI with me, explaining the extensive nature and laterality of my lesions being atypical for MS, however she decided to give me the label of MS since it was imperative that I start on a preventative medicine. We discussed some options, and decided on Ocrevus. While we were waiting for this approval, there was one more test she wanted to do.  She said she would give me the label of MS so that the process of preventative medicine could begin, however she was not satisfied with the answers she was getting and wanted to send off a blood sample to the Mayo Clinic. She explained that it was a very rare chance that the test would come back positive, but nonetheless she wanted to be sure.
Dr. Grazioli was also not satisfied with the level of recovery that was taking place, as it had been less than a month since the IV Steroids had been initiated and my symptoms, particularly bowel and bladder retention, were worsening. Once I began to taper down on the oral steroids, everything flared back up. She outlined a few options — IVIG or plasmapheresis –and allowed me to think about which I would like to initiate to help control this attack on my body. I called her back later that day, after having the MOG antibody test drawn, and decided on plasmapheresis. 
The plasmapheresis began the next day, after having a tunneled dialysis catheter shoved under my skin and into my chest. I had assisted with probably hundreds of central line insertions in the past as a nurse, and the doctor who performed my procedure did everything just as I would have expected. However, it was horrible. I still cannot believe how many times I stood at a bedside while someone experienced something of a similar nature, and never appreciated what they had gone through. 
The pain of the central line insertion was nothing compared to when I returned home.  My daughter Danica, not yet able to talk really, pointed to where the catheter emerged from my chest and started shaking her head "NO" vehemently. One can't know what's in a child's mind, but I knew that she was very upset that something was different about her Mama. My husband teared up instantly at her reaction and how prescient our daughter seemed to be.
In contrast to the central line insertion, the plasmapheresis treatments, five in total, were totally easy. I usually fell asleep after I was all hooked up, and for some reason had to pee like mad when the treatment was over. It also always felt so weird to have so much fluid removed from my body and then just discarded into the trash. I still feel like it could be useful somehow…I'm always looking for ways to recycle!
My symptoms were greatly improved after the plasmapheresis treatments.  I was aware of the risk for incomplete recovery, and had been incredibly fortunate to have near normal bowel and bladder function back, as well as usefulness in my legs. Aside from having to find a new neurologist due to a long-fought feud between Highmark and UPMC, I was ok with everything and feeling again like I had my footing. In fact, I had scheduled an appointment to establish with Cleveland Clinic for late February, because I wanted to have a smooth transition come June. And that appointment was entirely pleasant, reassuring, and uneventful. I felt like I was ahead of the curve and was pretty proud of myself for being so proactive. 
It was on the ride home that everything changed. Dr. Grazioli called. She had never called me before. We often messaged on MyChart, and were both always very prompt with responses. When I answered the phone over my Bluetooth and heard her voice, I was taken completely off guard. 
She was calling to tell me that the obscure test she had ordered from the Mayo Clinic came back. She explained that I had the rarest form of a very rare disease: I was positive for the MOG antibody. But she said that the upside was that things were defined now, and the clinical picture of me now made sense. She seemed reassured and I took small comfort in that, but when that phone call ended, I pulled over to the first rest stop and cried harder than I have ever cried before.
I knew what I had read. NMO. Devic's Disease. A death sentence in my eyes. Why couldn't I just have MS?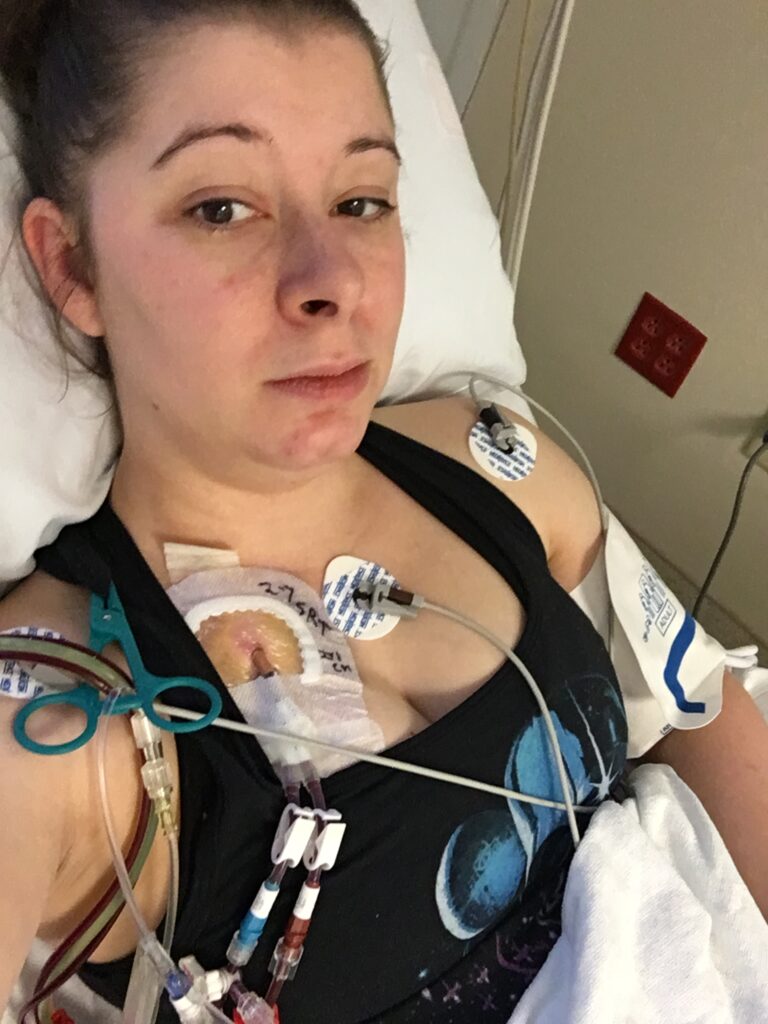 Before leaving the rest stop, I had to call my husband. My world had been shattered and I needed my glue. And that is exactly what I found in his voice. He reminded me of how much we have already endured, that our bond is unbreakable, and that no matter what life ever hands us we will not be facing it alone. By the time I arrived home, Marcus had already found some online support groups for NMO and was really looking forward to showing me the information he had found about other people's experiences who live with this disease. I knew he was right, that we could face anything as long as we had each other.
I called to schedule a follow up appointment with Dr. Grazioli. I also updated Dr. McGinley at the Cleveland Clinic, and she had offered me information about a clinical trial. I thought this sounded like a great idea, since Ocrevus was now off the table and I was going to be changing to Cleveland Clinic anyway. Their clinical trial would have provided me with so much clinical oversight and access to expert practitioners. I had all of my testing and appointments completed. I had to push back a few things so that I could travel across the state to say forever goodbye to my sister-in-law.  I actually self-infused a final dose of IV steroids in the car on the way there. I would eventually end up being turned down for the clinical trial, and after all of the changes in plans and authorizations required, I finally started on Rituxan in May 2018.
It took months but the residual symptoms I had been experiencing slowly began to fade.  The sudden, extreme, sharp pain in my feet in the shower water was too cold had at some point completely resolved. The feeling of constantly wearing a thong had disappeared. The creepy crawlies in my legs when I was too active had gotten a lot better and was now faint and familiar.  I was mostly me again. I had decided that I was never going to have another relapse.
I was able to get through nearly all of the remainder of my bachelor's program relatively uneventfully, medically speaking. That was until less than a month before graduation, just after returning home from the Guthy-Jackson Foundation's 2019 Patient Day. I had an appointment with an orthopedic surgeon. I had been having new, slight knee pain that ended up becoming much worse after walking all over LA with my sister for six days.  And again, just as with what I thought was a retinal tear, and with what I thought was MS, I was wrong…
I assumed I had something going on with my ACL. Of course, I didn't. Because that is simple and routine. Instead, I had bilateral knee avascular necrosis from the steroids and Rituximab. I was confined to a wheelchair so that my knees could heal and off work on short-term disability. I had only just returned to full-time status a few months prior. How could I go from full-time nurse, twin mom, and part-time student to being in a wheelchair until further notice? I did not know how to cope with this newest development.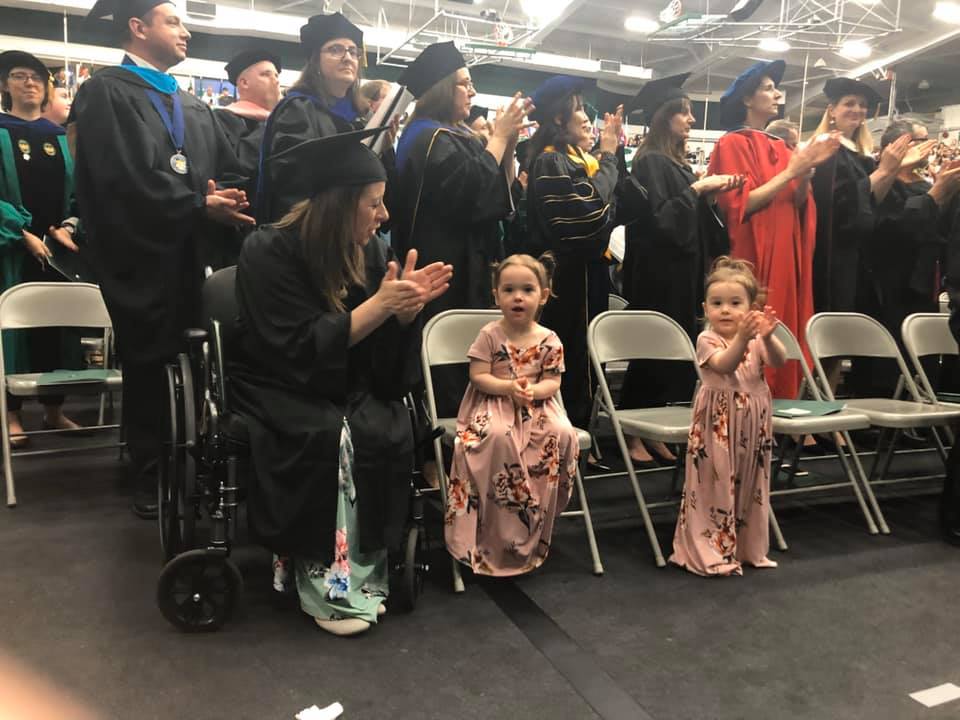 I would spend the next few months in a wheelchair. Including the day of my commencement ceremony. I thought about going against doctor's orders and just walking to accept my diploma. Or skipping the ceremony completely. But, after so much encouragement and support from my husband, I agreed to roll across that stage. The fight for all of those months and with all of the health battles to juggle along with my studies, I deserved to be recognized. I am still so proud of my accomplishments, not only receiving my degree but doing it in style in my rented Drive wheelchair. And having my daughters in attendance when Mama was up on stage meant the world to me.
Me being me, and always needing more information, I scheduled a virtual appointment with my new neurologist Dr. McGinley. She strongly recommended seeking a second opinion because of how few times I had received the steroids, and the AVN being in my knees where it is most commonly seen in the hips. It is apparently just characteristic of me to do this disease thing in the most difficult way possible. I am beginning to realize that.
And so, I researched no less than 90 orthopedic surgeons in order to find the right one for me. I chose Dr. Atul Kamath at the Cleveland Clinic based on the work he had published on AVN and stem cell treatments. Within the first few minutes of my next day (literally, the very next day) appointment with him, on May 15, 2018, he concluded that due to my age and activity level, being non-weight bearing alone would never heal my AVN. So, we scheduled surgery. But with my Rituxan being only 5 days away, he wanted to wait a few months to decrease infection risks. 
During the weeks leading up to my June 25 bilateral core decompression surgery at the Cleveland Clinic, I sought more purpose in my day. I was home, alone, in a wheelchair, and school was finished. So, in addition to enrolling in a graduate degree program and completing three credits that summer, I also found The Sumaira Foundation for NMO. This, to me, became the most amazingly supportive, courageous, unified sisterhood, and yet to this day, I have yet to meet a single other member of the organization.
From the very time I messaged with Sumaira Ahmed, the founder and executive director of the organization, I knew that I found a reason for it all.  I started hearing stories of others who have the same diagnosis. I began to realize how lucky I was for my local neurologist to come to my diagnosis so quickly. I thought that my care was delayed when I was waiting to be accepted to the MEDI-551 trial through the Cleveland Clinic. I knew nothing of delay.  And, most importantly, I was being given the chance to help others come to a diagnosis as quickly as I did.
I think that when I first talked to others with NMO or MOG-AD and found out what they live with each day due to their disease, I was feeling guilty. Why do I get to see my beautiful daughters' smiling faces as they blossom right before my eyes? Why do I get to dance in the kitchen with my husband while our girls cling to our legs? I don't feel like I should have it worse off, because anyone with this burden knows we bury a lot, but why couldn't the care be there for each of them when they needed it?
I have found my chance, through The Sumaira Foundation to help make sure others don't suffer needlessly or go misdiagnosed. I have been able to provide outreach to people seeking neurologists across Pennsylvania and Ohio who don't know who to see that will be knowledgeable regarding NMO. I have been given the honor to serve as the Pennsylvania Ambassador to TSF for NMO.
With that, I have had the chance to create real change in the dialogue surrounding NMO and MOG. And, with that, I have found an amazing and inspiring group of relentless advocates.
I am so lucky to be back in school again, where there was a time that I thought I needn't bother because I will be disabled in less than 10 years. I am lucky to be working full time (and then some) as a nurse in the local public school system, where I can bring my transformative experiences with this disease and the aftermath and care for our community's children.  I am lucky to be able to sing Frozen songs over and over again with my daughters and to dance in the kitchen with my husband. My MOG has given me an acute appreciation for every moment. In some ways, I am so lucky to have MOG.